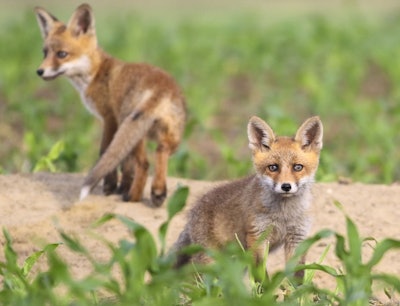 (Gezalll | Bigstock)
Canada has had its first case of highly pathogenic avian influenza (HPAI) in mammals, as the virus has been found in two red fox kits.
A report from the World Organisation for Animal Health (OIE) stated that two young foxes had been found in St. Marys, Ontario. Testing on those animals was conducted at the National Centre for Foreign Animal Disease (NCFAD) National Laboratory, and those tests confirmed the kits had been infected with a Eurasian strain of H5N1 HPAI.
The case was confirmed on May 5 and Canadian officials reported it to the OIE on the following day.
Little additional information on this case was available on the OIE website.
While this is the first case of HPAI in mammals in Canada, the virus has been found in birds in every Canadian province, although not every province has had positive confirmations in commercial poultry.
In Ontario, the province where these foxes were found, there have been 24 cases of HPAI in commercial and backyard poultry flocks in Canada. While the size of all of the affected commercial poultry flocks has not yet been released by the OIE, there have been at least 258,056 head of poultry affected so far in 2022.
The first confirmed case of highly pathogenic avian influenza in Canada this season was reported in the Avalon Peninsula of Newfoundland and Labrador on December 23. This case involved birds at an exhibition farm. Since that time, the virus has spread across the country and through much of the United States.
Included in those U.S. infections is a human case, which was confirmed in a man who had been part of a crew that was depopulating a commercial poultry flock in Colorado that had contracted HPAI.
To learn more about HPAI cases in North American commercial poultry flocks, see an interactive map on WATTPoultry.com.
Read our ongoing coverage of the global avian influenza outbreak.