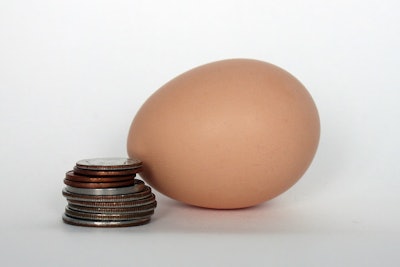 Andrea Gantz | Flickr.com
Egg producer Vital Farms announced a net revenue increase of 28.4% to US$106.4 million in the second quarter of fiscal 2023, compared to US$82.9 million in the same quarter last year, in its recent financial review.
The growth was driven by higher egg prices and a 6% gain in volume, which was attributed to expansion of new and existing retail customers. One of the producer's expansions in the last year was with food distribution company Dot Foods, who committed to distributing three of the egg producer's products across all 50 U.S. states.
"Our progress as a brand and as a business thus far in 2023 continues to reinforce my excitement in the long-term potential of our company. Our brand continues to gain new consumers and the business produced another quarter of impressive top-line growth, over 28% with double-digit adjusted earnings before interest, taxes, depreciation and amortization (EBITDA) margin again this quarter. Given the strong year-to-date results, we now feel confident increasing our full year Net Revenue and Adjusted EBITDA guidance," stated Russell Diez-Canseco, Vital Farms President and CEO.
Vital Farms' gross profit for the quarter was US$37.8 million, or 35.5% of its net revenue, compared to US$24.9 million in the same quarter in 2022.
The gross profit increase was mostly driven by higher prices. The producer's gross margin grew due to increased pricing across its shell egg and butter sectors. The growth was partially offset by higher input costs, one being an increase in the cost of packaging.
Income from operations in the second quarter of 2023 was US$8.0 million, compared to US$0.7 million in the second quarter of 2022. Like net revenue, the significant growth was attributed to higher selling prices, but was offset by increases in marketing costs and employee-related expenses.
For the full fiscal year 2023, Vital Farms' management team expects to see a net revenue of over US$465 million.