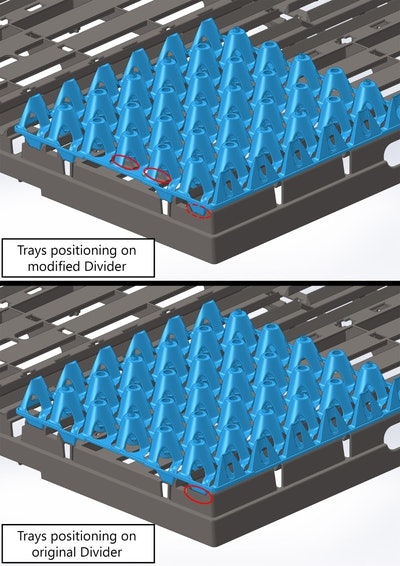 GI-OVO offers the EggsCargo Divider. This product has been modified to relocate the stoppers from the guide slots on either side of the divider to the center. This creates a few millimeters of space for the stacks of trays, which solves problems with robots that cannot place the stacks of trays within the glitter dimension of the divider.
The modified divider is compatible in all respects with other EggsCargo dividers on the market. Twinpack has tested the modified divider in use with the most common types of robot in use, and as far as the company is able to determine, it will not be necessary to modify existing robots.
There's no need to modify the working method for manual processing neither. The stack of trays will be restrained by the new stoppers, as was the case in the former situation.