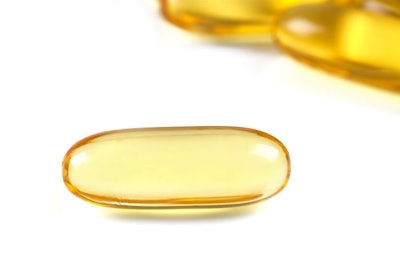 After years of study and planning, Veramaris is ready to begin worldwide distribution of its algae-based fish oil alternative.
The first shipment of the company's omega-rich algal oil product left for Norway on July 10, and oil destined for Chile is already in the works. But Veramaris CEO Karim Kurmaly has set his sights on a broader vision.
"Now that we have industrial-scale volumes, we can target a wider market," Kurmaly said. "So we built a global team with the ability to do that."
The company's new plant, located in Blair, Nebraska, uses fermentation to produce marine algal oils rich in omega-3 fatty acids EPA and DHA — two critical nutrients that have traditionally made fish oil a critical ingredient in aquafeed. The Nebraska plant, Kurmaly said, is capable of producing about 15% of the omega-3 consumed by the salmon industry. Producing the equivalent of fish oil would otherwise require the processing of 1.2 metric tons of wild fish, he said.
The lack of widely available alternatives to fish meal and fish oil is seen as a primary barrier to growth and sustainability in aquaculture.
Salmon raised on algal oil are already available to consumers in France and Germany, Kurmaly added, and retailers there have indicated that changing ingredients has not increased costs for consumers.
"What the consumer is after is the ability to make an informed choice in terms of product, in terms of sustainability and nutrition, but with no significant increase in cost," Kurmaly said.
After starting with Norway and Chile, Veramaris plans to quickly expand to supply algal oil in Scotland and Tasmania, and then into the Asia-Pacific region. Though aquaculture is the company's primary focus, Kurmaly said there are plans in the works enter the pet food and livestock markets as well.
Veramaris will eventually sell to U.S. markets, but for now, the algal oil lacks generally recognized as safe (GRAS) designation from the U.S. Food and Drug Administration, Kurmaly said.
The company chose the Blair location in 2015, shortly after parent companies Evonik and DSM formed Veramaris as a joint venture, because of its proximity to an existing Evonik facility with expertise in using fermentation to produce lysine and other molecules. The facility took two years to build on top of several years of research, development and design, and cost $200 million.