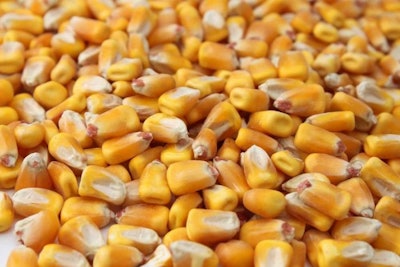 A plant-based coccidiosis vaccine for oral administration in poultry will be presented at Poultry Tech Summit (PTS), November 5-7, in Atlanta, Georgia, USA.
Poultry producers at PTS will get a preview of the plant-based vaccine technology that inserts the genes that encode antigen protein for specific disease into the genome of plant tissues.
The technology platform developed by Mazen Animal Health is used to insert genes for specific antigens into corn plants to create orally administered vaccines for poultry diseases. Its first application is to be for the production of a vaccine for delivery in the feed to prevent coccidiosis in poultry.
Jennifer A. Filbey, CEO, will discuss the plant-based vaccine technology that would enable chicken producers to dose room-temperature stable vaccine with feed and allow for both mucosal (in the gut) and systemic (intracellular) protection.
Mazen's technology platform, coupled with antigens developed at USDA's Agricultural Research Services (ARS), promises cost-effective and efficacious prevention of a disease that costs over $8 billion in losses to the poultry industry annually.
"We anticipate broad uptake of solid oral vaccines due to the cost-effective nature of the vaccination and the tight margins that the poultry industry faces today," Filbey said.
Plant-based vaccines less intrusive in production
The pressure to remove antibiotics from animal production, she explained, leaves poultry producers in need of improved means to economically vaccinate large numbers of birds to control disease.
"Vaccines are one way to reduce the pathogen pressure without antibiotics," she said. "Traditionally, however, the vaccine approach has been more intrusive than using antibiotics."
The oral delivery dosed with the feed is less intrusive, she indicated, and the antigens from ARS have a proven efficacy that can be expressed in a solid oral dosage form.
Funding sought for commercialization
Mazen is seeking $5 million to $6 million in funding. With proper funding, the technology could be on the market within four years, Filbey indicated.
Funding would be to develop and commercialize the vaccines in collaboration with ARS. It would go toward the development and commercialization of a solid oral dosage form of the antigens for chickens.
The antigens have already been produced via E. coli. The approach of antigens in corn grain will be the first prototype of these antigens in the solid dosage format.
Over 50 proteins have been expressed in the production system, including proteins, antigens and antibodies. Animal-free trypsin has been introduced commercially. A protein sweetener is under development, as are several human and animal vaccines.
More life science innovations at Poultry Tech Summit
TyraTech Inc. will share developments in phytogenic products which can be used to control poultry gut parasites.
Transport Genie Ltd. has developed a real-time monitoring system for use in poultry transport coops which can be used by processors and researchers to improve bird welfare during the loadout, in transport and it plant holding sheds.
eggXYT will present its technology for inserting a bio-marker in the DNA of male chicks to create a detectable optical signature in the embryo.
Register to attend Poultry Tech Summit
Poultry Tech Summit will be held November 5-7, 2018, at the Georgia Tech Hotel & Conference Center, Atlanta, Georgia, USA. Go online for more information and to register to attend Poultry Tech Summit.