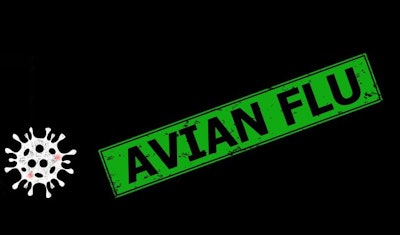 (Trend Design | Bigstock)
For the first time since February, the United States and Canada went a full week without reporting any new confirmed cases of highly pathogenic avian influenza (HPAI) in commercial poultry flocks.
New cases of HPAI are tracked by the United States Department of Agriculture (USDA) Animal and Plant Health Inspection Service (APHIS) and the Canadian Food Inspection Agency (CFIA).
The most recent date when HPAI was confirmed in a U.S. commercial poultry flock was May 23, when a commercial duck breeder flock in Berks County, Pennsylvania, was affected. In that case, there were 4,700 birds in the flock. Since that date, the only cases of HPAI to be reported involved backyard flocks. Between May 24 and May 31, there were four backyard flocks in Washington, one backyard flock in Idaho and one backyard flock in Minnesota affected.
The most recent HPAI case in Canada was confirmed May 25 in a non-commercial flock in Indian Head, Saskatchewan. However, the last time HPAI was confirmed inn a commercial poultry flock in Canada was May 20, when a commercial flock in Abbotsford, British Columbia was affected.
The first case of HPAI in commercial poultry in North America in 2022 was confirmed on February 3 in a flock of 11,800 turkeys in western Nova Scotia. The first case of HPAI in a commercial flock in the United States was confirmed on February 22 in Dubois County, Indiana. There were about 29,000 turkeys in that flock.
HPAI has been confirmed in the following U.S. states: Pennsylvania, Michigan, Wisconsin, Oklahoma, Minnesota, North Dakota, South Dakota, Nebraska, Kansas, Iowa, Missouri, Kentucky, Indiana, Colorado, North Carolina, Delaware, Maryland and Utah. The virus has also been found in commercial game bird operations in Texas, New York and South Dakota.
In Canada, commercial poultry flocks in the provinces of Alberta, British Columbia, Manitoba, Nova Scotia, Ontario, Quebec and Saskatchewan have been affected by avian influenza. However, when wild birds and backyard flocks are included, every province has had at least one case of HPAI.
To learn more about HPAI cases in North American commercial poultry flocks, see an interactive map on WATTPoultry.com.
Read our ongoing coverage of the global avian influenza outbreak.