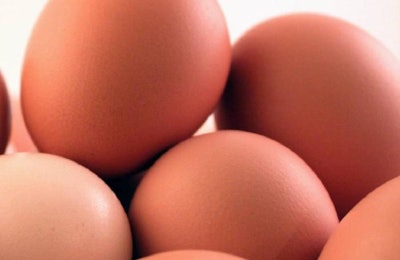 General Mills will fully transition to using only cage-free eggs in its products by 2025, the company announced.
General Mills, headquartered in Golden Valley, Minnesota, revealed in July that it would stop using eggs from caged hens, but at the time stated it wanted to further visit with its suppliers and did not give a timeline for when the change would be fully implemented.
Eggs are used as ingredients in many of General Mills' food product brands, which include Pillsbury, Betty Crocker, Totino's, Jeno's Hamburger Helper, Annie's, Bisquik, Häagen-Dazs, and numerous breakfast cereals.
General Mills' decision has been praised by animal rights groups such as the Humane Society of the United States (HSUS), which have been pressuring companies to move toward cage-free eggs, Reuters reported.
One of General Mills' largest competitors, The Kellogg Company, revealed in early December that it was also going to source only cage-free eggs, stating that it also expected to make the switch by 2025.
The move toward cage-free eggs has been a common and growing trend in recent months, as restaurant chains Taco Bell, Jack in the Box, Qdoba, Panera Bread and McDonald's have recently announced that they would stop serving eggs that came from caged hens.