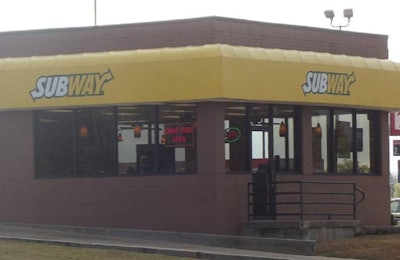 Subway intends to transition into serving cage-free eggs in all of its estimated 30,000 restaurant locations in the U.S. and Canada. The transition is expected to be completed by 2025.
The move to cage-free eggs is part of the company's animal welfare policy.
"Serving food that reflects our commitment to the humane treatment of animals has long been a priority to our brand," said Elizabeth Stewart, director of corporate social responsibility for the Subway brand. "We know how important it is for consumers to feel confident that the food they eat is ethically sourced, and our customers care deeply about animal welfare. As a result of this commitment, not only can you come to our restaurants for a great-tasting, quality, affordable meal, but our customers will be able to enjoy delicious breakfast sandwiches made with cage-free eggs."
The company continues to monitor layer hen housing research to identify future, best-practice menu and ingredient solutions that meet the highest standards of animal welfare.
"Subway customers across Europe are served only eggs from free range hens and in Australia are served eggs from cage free hens," Stewart said. "Major menu changes like this take time, but we will keep our customers updated every step of the way as we work diligently with our suppliers to reach our goals. As more and more chains come on board with their commitment we want customers to remember you have ours."
Subway's move to cage-free eggs follows its plans to eliminate the use of antibiotics in its chicken, turkey, pork and beef. That plan was revealed in October.