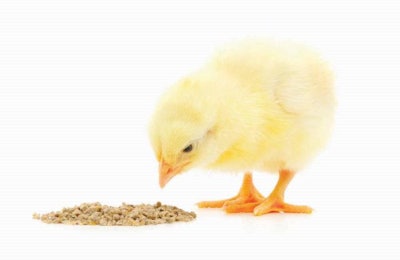 WATTAgNet.com had more than 20,000 unique searches in 2015 for different countries, industry issues and agribusiness companies, among other terms. Seven pig, poultry and animal feed companies from around the world were among the top 100 most-searched-for terms on WATTAgNet over the course of the year. See which companies made the list, and read about some of their industry happenings in 2015:
1. Cargill
Feed producer Cargill was the most-searched-for agribusiness company on WATTAgNet in 2015. The company ranked as the world's No. 1 feed producer in the October/November 2015 Feed International Top Companies report. Adding to its size, Cargill acquired the feed formulation software company Format International in December 2015. Just a month earlier, Dave MacLennan, Cargill chairman and CEO, announced a new executive leadership team for Cargill globally, designed to streamline and simplify the company's operations.
2. Tyson Foods
The second-largest poultry producer globally, Tyson Foods, also ranked as the second most-searched-for company on WATTAgNet during the year. In spite of the avian influenza outbreak costing Tyson $139 million dollars in 2015, the poultry company remains committed to making improvements to its products and processes. Tyson continues to reduce antibiotic use in its livestock and poultry and, at a November 2015 National Institute for Animal Agriculture symposium, CEO Donnie Smith announced that the company has reduced human-used antibiotics in its poultry production by about 80 percent over the past four years. Additionally, Tyson's Scranton, Arkansas, facility was named a 2015 Clean Water Award semifinalist for its recently redesigned poultry wastewater recycling system.
3. BRF
Brazil-based meat, poultry and food company BRF, the third most-searched company in 2015, expanded in many markets. The company made acquisitions in Argentina, Thailand and the U.K., as well as newly established joint ventures with Singapore Food Industries in Singapore and Invicta Food Group in Europe.
4. Alltech
The fourth-ranked, top-searched agribusiness company in 2015 was Alltech. The company's chief innovation officer, Aiden Connolly, recently discussed the future of the feed industry, saying the industry's future lies in its ability to meet consumer demands for safety and sustainability, while increasing efficiency and productivity. In an effort to do just these things, Alltech acquired North America-based Ridley Inc., strengthening its global position. The company also announced in 2015 that it will produce the feed additive Optigen II for the first time in Australia.
5. JBS
The year 2015 was a good one for the fifth most-searched agribusiness company, which saw its ratings upgraded by Moody's Investors Service because the company has a stable outlook. CEO of the Brazilian company, Wesley Batista, said JBS sees chicken as the best route forward for tapping into emerging markets and growing demand for animal proteins. In line with this focus, JBS finalized its purchase of European poultry company Moy Park in September 2015.
6. Bachoco
Mexico-based Bachoco also had a good 2015, which may explain its position as the sixth most-searched-for company on WATTAgNet. Some of the company's accomplishments over the year include growing the domestic market, higher profits, emerging opportunities for expansion to other countries and shopping for acquisitions. Good management and low corn prices contributed to the company's increased profitability in 2015. This increased profitability allowed Bachoco to make greater investments in its facilities, including US$40 million announced earlier in the year for the growth and strengthening of breeding farms in the Yucatan.
7. Foster Farms
California-based Foster Farms, the seventh most-searched-for agribusiness company on WATTAgNet in 2015, faced some challenges throughout the year. Unfortunately, California continues to face one of the most severe droughts on record, requiring everyone to pitch in to conserve water. Foster Farms reduced its "per bird" water usage by 19 percent since 2014. Plus, in January 2015, a Foster Farms turkey flock on a farm in California was hit with an outbreak of highly pathogenic avian influenza. Aside from these challenges, 2015 also brought the introduction of the company's first antibiotic-free turkey product line, Foster Farms Organic Ground Turkey.