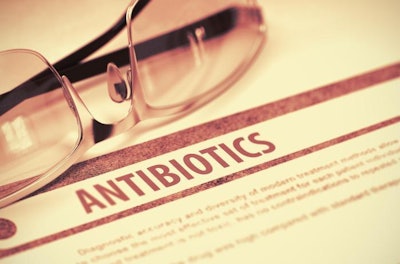 Cargill's Animal Protein business is working closely with the China Institute of Veterinary Drugs Control (IVDC) and China Agriculture Press on a Veterinary Drugs Guidebook intended to reduce the use of antibiotics in China's broiler industry.
The first of its kind in China for the broiler industry, the guidebook echoes the program announced recently by China's Ministry of Agriculture to reduce the use of antibiotics in poultry and livestock industry. As a major player in animal protein globally and in China, Cargill is contributing its expertise and experiences in the compiling and editing of the book.
A launch ceremony was held at Cargill's poultry facility in Chuzhou, Anhui province, which was attended by IVDC officials, local government officials and Cargill Animal Protein executives.
"Cargill is committed to nourishing the world in a safe, responsible and sustainable way, and we are very happy work with IVDC on this significant project," said Omar Sadeque, president of Cargill Animal Protein China. "Cargill adopts the highest standard in food safety, and we feel it is our obligation to work with stakeholders to help the whole industry in terms of scientific use of veterinary drugs, which is vital for providing safe and nutritious chicken meat for the consumers."
Sharing knowledge and best practices
Apart from Cargill, other contributors to the book include China's Veterinary Medical Association (CVMA) and experts from leading agriculture universities in China.
"With this guidance book, we hope to share knowledge and best practices around the use of veterinary drugs in China's poultry industry, and help foster common understanding and standard practices," said Xu Shixin, department head of IVDC. "I would like to thank Cargill for their support on the guidebook. Cargill's Chuzhou poultry plant is impressive and they have are following global standards. Apart from the book, we will also be conducting joint research with Cargill on scientific use of antibiotics in this facility."
According to the plan, the poultry Veterinary Guidebook will be available in early 2018 and will be distributed on a national scale to more than 600 animal husbandry technology demonstration stations and 2,000 bookstores. The book will be published by China Agriculture Press.