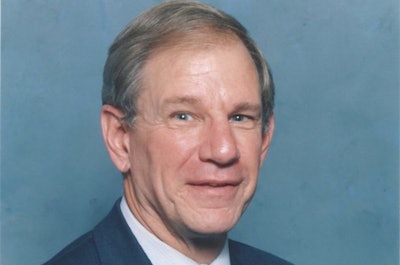 Limited gatherings due to COVID-19 will affect the turkey market more for retailers than the producers themselves.
In a WATT Poultry Chat interview, Dr. Thomas Elam, president of FarmEcon LLC, said the retailers traditionally lose money during this period. However, turkey producers will likely benefit due to products selling at a higher price in 2020 than 2019.
Austin Alonzo: I wanted to see how COVID-19 might affect the turkey market for Thanksgiving, Christmas and the rest of the winter holidays?
Thomas Elam: Obviously, we've never been here before. And we have all kinds of people warning us not to get together as families for Thanksgiving. So that could have some demand effect for whole turkeys. People might decide to buy a ham or a turkey breast instead of a whole turkey. I just took a look at the prices, and especially for whole turkeys, as of last week as published by the Agricultural Marketing Association, this division of USDA, there are some really good specials out there. Commodity hen prices are about 10 to 15 cents higher than a year ago, at the wholesale level, as are toms. Fresh prices are even a little more of a premium than they were last year. But the grocery stores are offering substantial discounts off of those wholesale prices to move turkeys this year which may indicate that demand is a little bit weak. I wouldn't be surprised.
I got a real shock yesterday one of my good friends called the house and said, "Hey, I'm at Kroger and they've got whole turkeys for 33 cents a pound." I go, "What?" So I ran over to the Kroger, it's just next door to us, yesterday and and bought a 16 pound tom turkey for 33 cents a pound. Five dollars and change for a 16 pound tom turkey. Now I didn't see any hens on sale at any remarkable prices. That's not too surprising because our supply of hens as we've talked about previously, the 10 to 12 pound birds, this year is below last year substantially, whereas the tom supply is actually pretty good.
So I guess I wasn't too surprised when I looked in that meat case and saw all those 16 to 25 pound toms on sale but no light hens. So they're picking and choosing where they put the specials, where they may be a little overstocked. We will be able to find some really good prices again this year on turkeys around Thanksgiving probably Christmas, too.
Austin Alonzo: How's this going to affect the outcome of 2020 for turkey producers?
Thomas Elam: The producers are going to come out well because they're selling at prices higher than last year's prices. And it's traditional for retailers to lose money on whole turkeys this time of year and they may take a little deeper losses if demand's gone weak.
And if you really like turkey, you might take a chance and wait until after Thanksgiving. A few years ago, I found some fresh turkeys on sale on the day they were to expire and have to be put in the freezer for 19 cents a pound at a local grocery store. So if you really like turkey, you might want to visit your local grocery store shortly after Thanksgiving and see if there might be some unadvertised specials on for older stocks that they're trying to get rid of, especially fresh birds that are about to go out of date or hitting their sale by date.
Austin Alonzo: Any final thoughts quickly?
Thomas Elam: I just took a look again at feed prices and with the latest USDA report that exposed more storm damage, corn and soybean prices are now way up. Corn is up over $1 from its summer lows and soybean meal is up over $100 a ton from its summer lows. So we've seen about a 30 to 35% increase in feed costs since August. And that's going to ding us a little bit for 2021 on the profitability end of this business.