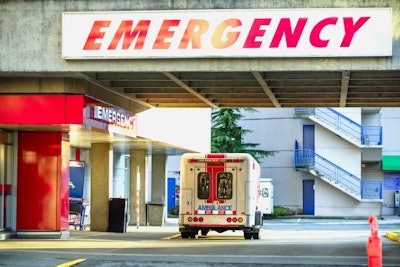 A man has been arrested on suspicion of stabbing another person at a Wayne Farms facility in Decatur, Alabama.
The incident took place on January 7 at the Wayne Farms facility at 112 Plugs Drive SW.
Police responded to the scene to find a victim, whose identity has not yet been released, with stab wounds, according to a report from News 19. The victim was transported to a hospital in nearby Huntsville, but his injuries were not deemed as life-threatening.
The suspect in the case has been identified as Detavious Sellers, 23.
Sellers was arrested and charged with second-degree assault. He was booked into the Morgan County Jail, where his bond was set at $2,500.
The Wayne Farms incident follows other violent crimes to occur at poultry plants during the past year. In November 2020, a man was fatally shot in the parking lot of a House of Raeford Farms plant in Rose Hill, North Carolina. In June 2020, a man was arrested in connection of a fatal shooting that took place at the Tyson Foods poultry plant in Camilla, Georgia. In March 2020, a man was fatally stabbed at the AlaTrade chicken deboning plant in Phenix City, Alabama.
Wayne Farms' Decatur operations were honored in 2020 by the Joint Industry Safety and Health Council. The company's hatchery, east further processing plant and west prepared foods plants all received the Award of Honor. Award consideration was based on injury statistics over three years (2017 - 2019) and an evaluation of written applications by academia and other safety experts. Award of Honor facilities are recognized for sharing the essential aspects of safety and health training, education and employee involvement and have incurred injury and incident rates between 75 and 50 percent less than Bureau of Labor Statistics (BLS) results.
Wayne Farms, according to the WATTPoultry.com Top Companies Database, produced 49.4 million pounds of ready-to-cook chicken on a weekly basis in 2019, making it the seventh largest poultry producer in the United States and 19th largest poultry company in the world.