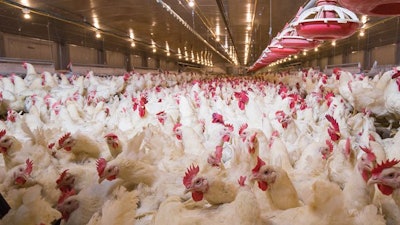 WATT PoultryUSA publishes its Top Companies report detailing the top U.S. broiler and turkey producing companies each March, as ranked by million pounds RTC and total million live pounds processed, respectively. To learn more about the historical performance of top broiler and turkey producers, WATT PoultryUSA also offers four specialized data sets that can be purchased online for immediate access to this actionable, valuable data. The most recently conducted survey is based on 2020 figures.
Purchase key data on leading broiler, turkey companies
There are four data sets available; click the links below to learn more and purchase:
The information is sold as a downloadable spreadsheet, allowing customers to sort, filter and analyze the data to suit your specific needs.
Annual WATT PoultryUSA Top Companies survey
WATT PoultryUSA's annual Top Companies edition includes rankings of the top broiler and turkey producers in the U.S. The March issue of WATT PoultryUSA also includes profiles of the leading broiler and turkey producers in the U.S., along with several data sets, such as average weight per broiler slaughtered and average weekly broiler liveweight slaughter.
To be considered for inclusion in the yearly rankings, please contact [email protected]. The data is gathered each year through a variety of methods, including direct company contact (a survey is emailed to participating companies), in-depth research and estimates.
WATTPoultry.com World's Top Companies database
For more Top Companies insights, access the WATTPoultry.com World's Top Companies database to look up individual company profiles, sort by region or product type. WATT Global Media has collected poultry production and processing data on more than 1,000 poultry producers from around the world and adds new companies to it each year. This data includes company headquarters, the company's production of poultry and other products and other key company information.