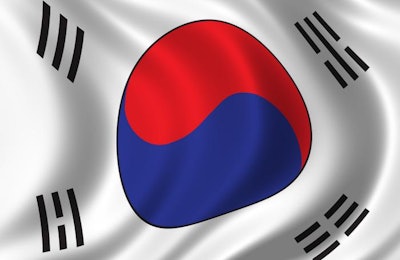 The government of South Korea has officially recognized the animal disease control procedures in place in the European Union (EU), opening the prospect of increased exports of poultry meat and pork from Europe to the East Asian nation.
Relating specifically to highly pathogenic avian influenza (HPAI) and African swine fever (ASF), the European Commission (EC) reports that this recognition will make exporting poultry and pork products from the EU to South Korea easier in future.
As a result of this agreement from South Korea's agriculture ministry, there is potential for an additional EUR1 billion (US$990 million) in trade over the coming years.
Previously, South Korea had a long-term barrier in place, which banned exports of poultry and pig products from any EU country where either of these diseases were confirmed. While it aimed to prevent the spread of HPAI and ASF to South Korea, the ban applied to each country. However, the agriculture ministry has now accepted the effectiveness of the stringent regionalization measures applied by EU member states.
Easing of the restrictions applies to 11 countries authorized to export poultry and poultry products to South Korea. These are Germany, Poland, Hungary, Belgium, France, Finland, Spain, The Netherlands, Sweden, Denmark, and Lithuania. Also set to benefit are 14 member states for the export pork and pork products. This applies to the same countries as for poultry (excluding Lithuania), but including Slovakia, Austria, Ireland, and Portugal.
Following its latest decision, South Korea brought its import conditions more closely in line with its commitments under the EU-Republic of Korea free trade agreement (FTA), as well as the World Trade Organization (WTO).
Balancing animal health with quality food supply
For the European Commissioner in charge of Health and Food Safety, animal health remains an important priority in the EU.
"Safeguarding animal health is a key priority for us. "In the EU, we have put stringent and effective measures against African swine fever and avian influenza in place," said Stella Kyriakides. "The reopening of trade between the Republic of Korea and the EU is a success and a recognition of these efforts which will greatly benefit European producers in the currently difficult economic circumstances."
Confirming the region's commitment to fighting these diseases, she also stressed that EU food exports will continue to meet the highest standards on both animal health and food safety.
Mutual benefits in free trade
Valdis Dombrovskis, executive Vice-President and Commissioner for Trade commented on the benefits of the latest trade decision from South Korea for both parties.
"Today's decision by the Republic of Korea to remove restrictions on European exports of pork and poultry should increase export opportunities for a sector that is facing severe constraints," he said. "We are delivering on our commitment to support the EU agricultural sector while ensuring that Korean consumers can benefit from high-quality EU products."
Furthermore, he expressed the hope that more of the EU's trading partners will recognize its regionalization system for animal diseases.
Provisionally introduced in 2011, the EU-Republic of Korea FTA was officially ratified at the end of 2015.
According to the EC, this was a significant development in that it was the first trade deal with an Asian country, and it lifted more trade barriers than previous EU agreements.
While the majority of import duties were lifted in 2011, many of the remaining ones were removed in 2016. Still in place are duties on some agricultural products.
After the FTA had been in place for 10 years, the EC summarized its impacts on bilateral trade in goods and services. In agricultural products, trade had increased gradually over the period to 3.9% in 2021. Of EU total exports to Korea, the share of agricultural products grew from 5.3% in 2011 to 7.6% in 2021.
EU meat export trends in 2022
By EU member states, more than 2.22 million metric tons of pig meat (carcass weight) were exported in the period January-June 2022, according to the EC. It was worth more than EUR5 billion. The volume of trade is 25% below the corresponding figure of 2021. Of the total, China accounted for 676,000 metric tons (mt), and South Korea for almost 185,000mt.
For the first six months of 2022, the same source reports that EU poultry meat exports were around 624,000mt (carcass weight). With top destinations Ghana and the Democratic Republic of Congo, this figure was down 13% year-on-year.
For both meats, the figures given exclude trade with former EU member, the United Kingdom (U.K.).
Since the end of 2021, outbreaks of HPAI and ASF have been recorded in wild and domestic animals in EU member states and South Korea — as well as in other global regions.