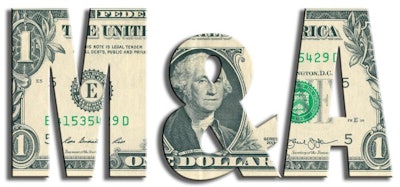 Tyson Foods completed the previously announced acquisition of Williams Sausage Company, Union City, Tennessee, furthering the company's strategy to increase its capacity and product portfolio.
To ensure the continuity of business operations, Emily Billingsley, Williams Sausage CEO Roger Williams' daughter, will be responsible for the company's operations.
"This acquisition aligns with our strategy to win with customers, augments our manufacturing capabilities, and expands our product portfolio," said Stewart Glendinning, group president, Prepared Foods for Tyson Foods. "Williams Sausage Company brings real strengths in its brand, facilities, and direct store delivery network that make this a logical and welcome addition to our Prepared Foods business."
"Our family has enjoyed 65 years of success thanks to dedicated team members, great customers, and fantastic suppliers that have allowed us to build a quality food company," said Roger Williams. "We're grateful to find a new partner in Tyson Foods, a company that understands the important legacy of family businesses and is committed to supporting a smooth transition for all stakeholders."
"We are honored that Williams Sausage Company is entrusting us with their 65-year legacy and a portfolio of value-added brands for retail and food service customers," said Glendinning.
Williams Sausage Company employs approximately 500 team members and produces fresh and fully cooked sausage, bacon, and sandwiches for retail and food service customers.