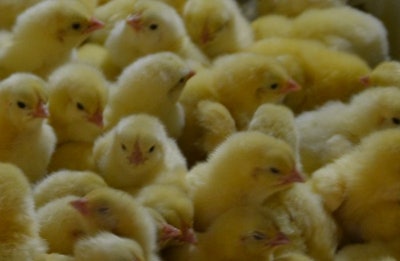 The New Zealand Commerce Commission received a clearance application from Ingham's to acquire the Cobb Commercial and Riverland businesses of Bromley Park Hatcheries.
These businesses have operations in the North Island of New Zealand, according to a press release from the commission.
Ingham's, the largest poultry producer of Oceana, has operations in both Australia, where it is headquartered, and New Zealand. The company has breeding operations, hatcheries, contract growing, feed mills and processing operations. It produces day-old chicks for its own manufacturing needs but does not sell them to third parties.
The acquisition would increase Ingham's chick supply, as Bromley Park Hatcheries is a producer of day-old chicks. Its operations include breeder farms and a hatchery. In its application with the Commerce Commission, Ingham's revealed that Bromley Park Hatcheries has been a critical supplier of chicks for a number of years because Ingham's "does not have sufficient internal capacity to meet its needs."
Bromley Park Hatcheries has three business units, the Cobb Commercial business (which sells day-old chicks to poultry growers and processors), the Riverland business (which sells Cobb parent stock to the Pacific Islands) and the Shaver/SXB business (which produces day-old chicks for egg production only).
Ingham's is not seeking clearance to acquire the Shaver/SXB business.
The proposed purchase price, according to the application, is NZ$8.6 million (US$5.4 million) and is based entirely on the estimated value of the relevant assets.
The commission said it will give clearance to the proposed merger if it is satisfied that it is unlikely to substantially lessen competition in the market.
Globally, Ingham's ranks as the 44th largest poultry producer, having slaughtered 222.5 million broilers during the past year, according to the WATTPoultry.com Top Poultry Companies Database. The company is also involved in the turkey industry.