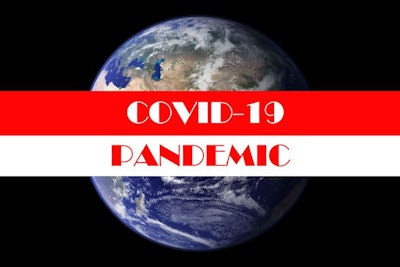 The COVID-19 global pandemic shocked and disrupted protein supply chains in 2020, leading the industry to rethink operations from start to finish to better meet consumer demand.
"The poultry industry worked through the extreme volatility that COVID-19 brought to producers and processors and consumers," Will Sawyer, Lead Animal Protein Economist, CoBank, Knowledge Exchange, said. "I think the industry will change because of COVID-19 – from technology and new products and expansion into new areas."
The chicken plant of tomorrow
The industry is rethinking operations post-pandemic, Sawyer explained, which could impact everything from the location of chicken production and processing operations, the size of the bird, how birds are processed, how can poultry products best be delivered to customers in domestic and international markets.
For example, COVID-19 forced several companies in the chicken industry to shift production from foodservice to retail to meet changing consumer demand.
The widespread closure of restaurant dining rooms, schools and conferences shrank foodservice activity, while retail stores experienced high demand as consumers stockpiled food for at-home dining.
"It's been a stark dichotomy and profitability between those that have been that were retail focused prior to pandemic, versus those that were food service," said Sawyer.
One solution could be a permanent shift to a channel agnostic model, where chicken processors create products for both retail and foodservice needs. This approach is already used by the beef and pork industry.
Attend the 2021 Chicken Marketing Summit
Make plans to attend the 2021 edition of Chicken Marketing Summit scheduled for July 18-20, 2021 at the Omni Amelia Island Resort in Fernandina Beach, Florida. This year, the conference will shine a light on what consumers will be looking for in the post-pandemic world and how poultry marketers can find success in the marketplace. Registration is now open with early savings available.
For more information and to attend, visit: www.wattglobalmedia.com/chickenmarketingsummit/
View our continuing coverage of the novel coronavirus (COVID-19) pandemic.
Like what you just read? Sign up now for free to receive the Poultry Future Newsletter.