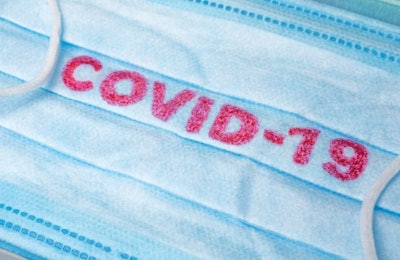 Yum China Holdings Inc. is making drastic adjustments to its operations to conduct business amidst another COVID-19 lockdown.
In a conference call with the media May 4, CEO Joey Wat and other executives discussed how the new wave of COVID-19 has affected business as well as what the company has done to mitigate losses.
As of this past March, China has reinstated strict lockdown measures in two of its major cities – Shanghai and Beijing – due to a new wave of COVID-19 infections. Shanghai, for example, has an average of 15,000 new cases a day. This new wave has outpaced the first two years ago in case count, duration and geographical coverage, and China's government has responded with even more extensive restrictive measures.
Adjusted operations
Once the lockdown began, Yum China made several adjustments to continue operating under the new restrictions, which resulted in Yum China restaurants being made one of the first authorized food suppliers.
It simplified the menus to streamline operations,
installed strategic redundancy in the supply chain with backups in different logistics centers,
established a 200-kilometer detour route to ensure supply to logistics centers in Eastern China,
repurposed ingredients from one product to another and reallocated inventory across restaurants to fully utilize resources and minimize wastage,
negotiated rent relief, etc.
Profits
Many storefronts had to close across the country and only a few remaining locations could offer delivery, which made up 36% of first quarter sales. With that being the case, Yum China restaurants were able to generate 40% to 50% of pre-lockdown sales in Shanghai – one reason being that restaurants began offering items like steak, pasta and fried rice.
Despite temporarily closing stores, Yum China was able to open 329 new stores in China, and net income at the end of the first quarter of 2022 was $100 million. Total revenue also grew 4% to $2.7 billion.
Due to an agreement with Yum! Brands, Yum China plans to open at least 100 Taco Bell stores by the end of this year and at least 225 stores by the end of 2025.
The company also announced two promotions. Former General Manager of KFC Jonathan Huang will be the first chief customer officer and will oversee initiatives like the cross-brand customer loyalty program and delivery. Warton Wang will shift from chief development officer to fill the KFC general manager position.
Social responsibility
Yum China restaurants are prioritizing services to essential and at-risk customers like frontline workers, volunteers, hospitals, the elderly and quarantine centers. The company has also provided over 10,000 food packages to isolated employees and essential supplies and an upgraded medical plan to employees with COVID-19.