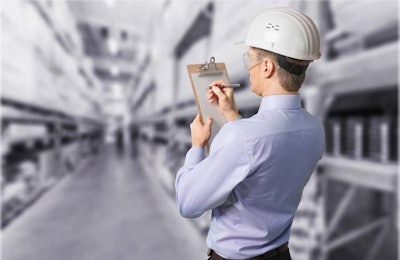 In 2018, the U.S. Food and Drug Administration (FDA) conducted 622 current good manufacturing practice inspections related to the Food Safety Modernization Act (FSMA), according to Paul Davis, director of quality, animal food safety and education for the American Feed Industry Association (AFIA). Davis spoke this week at the USPOULTRY Feed Mill Management Seminar in Nashville, Tennessee.
Those inspections were conducted in 47 states, Puerto Rico and four foreign countries – Canada, India, Indonesia and Mexico – that do business in the U.S. and therefore must be in compliance with FSMA.
Fifty-eight percent of the inspections took place at feed integrators, 11 percent at pet food facilities, 24 percent at ingredient/rendering facilities, 6 percent at warehouses and 1 percent at food/beverage facilities or other type of facility.
Davis said that, as a result of these inspections, 28 Form 483s were issued. According to the FDA, "Form 483 is issued to management at the conclusion of an inspection when an investigator has observed any conditions that, in their judgment, may constitute violations of the Food Drug and Cosmetic (FD&C) Act and related acts."
The violations noted in those Form 483s include pest control; equipment not properly installed to allow for cleaning; failure to identify toxic chemicals; animal food contact surfaces made from improper materials or improperly maintained, such as unprotected, non-shatter-proof light bulbs and roof leaks; failure to maintain plant in a clean manner to prevent animal food from contamination; and improper storage of utensils and equipment.
According to AFIA, what has been learned so far from these inspections?
Inspectors usually do a thorough walk-through of the plant.
Pest control seems to be a major focus.
Unlabeled containers and trash cans are frequently observed and noted.
Inspectors are asking to see qualified individual training documentation.
Inspectors are asking about the preventive controls qualified individual and training.
Inspectors have visited several retail commodity blenders.
Frequently, inspectors are asking to see records they are not entitled to see, so plant managers must be familiar with the rule and what is required of them.