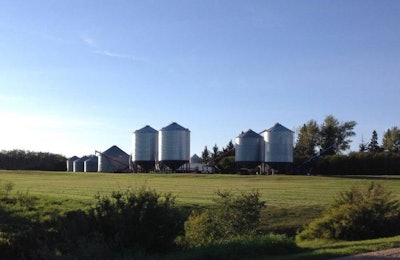 From WATTAgNet:
The past week brought us news about hospitals and a fast-food restaurant chain switching to antibiotic-free meat, IFIF's new chairman, mycotoxins, ways to improve broiler gut health, high-fiber and high-protein diets, the FDA's implementation of FSMA Phase 2, and a blog from Ioannis Mavromichalis.
---
The Food and Drug Administration (FDA) focused on implementation of Phase 2 of the Food Safety Modernization Act (FSMA) at its public meeting in Chicago on October 20.
There are new reports of aflatoxin and deoxynivalenol (DON) in the U.S. corn crop this week, according to Neogen's Monday Mycotoxin report.
There is a notion that high-protein diets can be used along with high-fiber levels, without sacrificing performance, but is it possible to actually enhance performance by using the right mix of fibers?
Yeast cell wall derivatives can reduce antibiotics in poultry animal production, as well as functional feed components, such as MOS and MRF.
It is widely recognized that mycotoxins in feed ingredients pose a significant threat to pig health and performance. In fact, of all livestock species, pigs are considered to be the most susceptible to the negative effects of mycotoxins, with the Fusarium-derived mycotoxins fumonisin (FUM) and zearalenone (ZON) known to be acutely toxic to pigs.
Scientists from the University of California-San Francisco (UCSF) are urging hospitals to stop serving meat and poultry from animals raised with antibiotics.
As Joel G. Newman settles into his new position as chairman of the International Feed Industry Federation (IFIF), he is setting his sights on building partnerships and strengthening IFIF's role.
One of the first things I learned when I started as a nutritionist in a brand that specialized in piglet feeds was that quality of raw materials is king. And, among them, it is whey that can make or break any piglet feed.
Sandwich restaurant chain Subway revealed that it intends to stop serving meat and poultry from animals that have been raised with the use of any antibiotics at all of its restaurants in the United States. The antibiotic-free policy was announced on October 20.