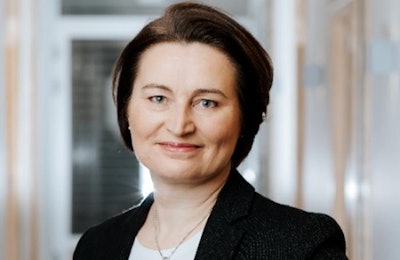 European meat and poultry company HKScan has appointed two people to executive vice presidential roles.
Sami Sivuranta has been appointed as HKScan's new executive vice president of operations while Pia Nybäck has been appointed executive vice president of animal sourcing & primary production. Both will also be members of the Group Leadership Team, and both will report to HKScan President and CEO Jari Latvanen.
Sami Sivuranta
Sivuranta will begin work with HKScan no later than the beginning of January, 2018.
Sivuranta has extensive experience of production management and business development in challenging executive roles at numerous multinational corporations, most recently as director of business development and member of the management team at Consolis in Finland and as managing director of its subsidiary.
Pia Nybäck
Nybäck has worked for HKScan since 2013 and will assume a spot on the Group Leadership Team, effective November 8.
"Improving our operational efficiency and productivity are high-priority targets in the execution of our new strategy. I would like to extend a warm welcome to Sami Sivuranta as the new leader of this strategically critical area of our business. I would also like to welcome Pia Nybäck, who has achieved excellent results at HKScan, as a new member of our Leadership Team. Primary production and animal sourcing play a key role in implementing our Farm to Fork strategy," said Latvanen.
Aki Laiho leaving HKScan
The current executive vice president of operations, Aki Laiho will be leaving HKScan Corporation.
Laiho, in addition to his current role, served as the interim CEO of HKScan following the departure of Hannu Kottonen as CEO in January 2016 until Latanen's appointment as president and CEO later that year.
"We would like to thank Aki for the years of hard work he has given to HKScan and we wish him every success in his future endeavours", said Latvanen.