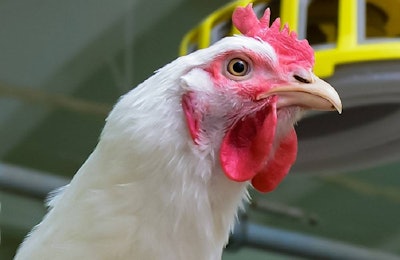 WATT PoultryUSA's Top Companies survey, 2020, reveals that the rankings of the top 10 broiler companies in the U.S. remain largely unchanged from the previous year. In this year's report, Foster Farms overtook House of Raeford Farms for the number 10 spot on the list. Other than that, the top 10 companies remain at the same rankings.
The companies are ranked by million pounds of ready-to-cook (RTC) meat weekly and the data is from calendar year 2019. The next set of rankings will be published in the March 2021 edition of WATT PoultryUSA and may show a very different picture than the previous year, given the ongoing challenges of COVID-19.
The top 10 U.S. broiler companies and their weekly RTC in million pounds
1. Tyson Foods: 200.47
2. Pilgrim's Pride Corp.:160.94
3. Sanderson Farms Inc.: 89.65
4. Perdue Foods: 63.02
5. Koch Foods Inc.: 60.74
6. Mountaire Farms Inc.: 57.39
7. Wayne Farms LLC: 49.40
8. Peco Foods: 36.48
9. George's Inc.: 29.50
10. Foster Farms: 28.09
New to the list this year
The 2020 survey presented two broiler companies new to the list this year: Jamaica Broilers (doing business as The Best Dressed Chicken), producing 1.00 million pounds RTC weekly and Shenandoah Valley Organic LLC, producing 0.75 million pounds RTC weekly. The companies took the 27th and 29th spots, respectively. In September 2019, Jamaica Broilers, based in Jamaica, reached an agreement to acquire the Gentry's Poultry Co. plant located in Ward, South Carolina, providing a U.S. base for some of its operations and qualifying it for the WATT PoultryUSA Top Companies survey. Subsequently, this acquisition also bumped Gentry's off the list of top companies.
Digging deeper into the top U.S. broiler producers
For more Top Companies insights, access the WATTAgNet Top Poultry Companies database to look up individual company profiles, sort by region or product type. The database offers production and processing information on more than 1,000 poultry producers from around the globe. The data includes company headquarters, the company's production of poultry and other products, types of poultry produced and other key company information.
Annual WATT PoultryUSA Top Companies survey
WATT PoultryUSA's annual Top Companies edition includes rankings of the top broiler and turkey producers in the U.S. Additional data sets, such as average weight per broiler slaughtered and average weekly broiler liveweight slaughter, are included and help to comprise the most thorough yearly and historical review of the U.S. broiler and turkey industries.