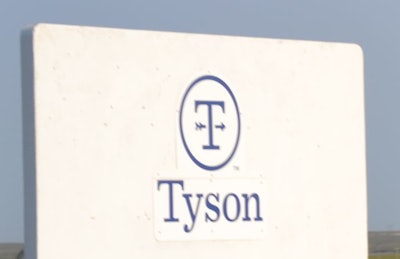 Roy Graber
Tyson Foods' new cooked poultry plant in Danville, Virginia, is still a few months away from opening, but the hiring process appears to be progressing well.
The company announced in 2021 that it was investing $300 million to build the new facility as part of Tyson's commitment to meet increasing product demands. At the time, Tyson projected that production at the Danville plant would begin in 2023, and would eventually employ about 400 people.
About 110 employees have already been hired, including plant manager Nancy Frank. Frank told WDBJ that the company intends to add another 50 to 75 people in the coming weeks. Some of those jobs require previous experience, but there are also entry level jobs available, which Frank said "will have a pretty good starting wage."
The plant is projected to begin operations in September.
The 325,000-square-foot facility will be utilized for the production of premium quality, fully cooked Tyson branded products, including Any'tizer Snacks and Chicken Nuggets. The company committed to purchase 60 million pounds of Virginia-grown chicken over the next three years. The facility is being built in Cane Creek Centre, an industrial park jointly owned by the City of Danville and Pittsylvania County.
Headquartered in Springdale, Arkansas, Tyson Foods is the largest poultry producer in the United States. According to the WATTPoultry.com Top Poultry Companies Database, Tyson processed 206.68 million pounds of ready-to-cook chicken during the past year.