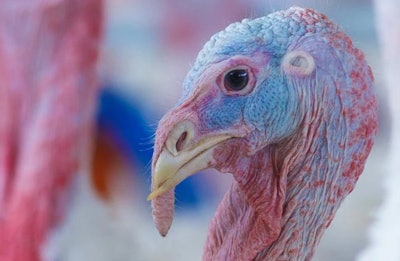 kolesnikov | Bigstock
Two more former Plainville Farms workers have been convicted on animal cruelty charges that were filed after a video showing the mistreatment of turkeys surfaced.
In the Court of Common Pleas of Cumberland County in Pennsylvania, Joeseph Nunez Rosario, who was initially charged with five counts of cruelty to animals, pleaded guilty to one of those counts and was sentenced to a year of supervised probation. He is also required to complete 30 hours of community service and must not be employed anywhere where he would be responsible for the care of animals.
Rosario was sentenced on November 14, according to a court document.
Also convicted was Christopher Stephen McArdle, who had been charged with four counts of cruelty to animals, pleaded no contest to one of those charges. However, the presiding judge did not impose a penalty, court records indicated.
The court actions stem from criminal charges that were filed after People for the Ethical Treatment of Animals (PETA) circulated a video in August 2021. That video depicted scenes of turkeys being thrown, kicked and picked up by their necks.
Shortly after the video was released, Plainville Farms announced it was cooperating with law enforcement agencies and had launched its own investigation into the matter. That investigation led to the termination of 13 employees, as well as the purchase of body cameras for a third-party animal welfare specialist to monitor all live operations by employees.
The company also replaced catching employees with a third-party vendor to provide catching services.
Twelve suspects were arrested in connection with the incidents caught on video, and of those, eight – including Rosario – pleaded guilty. All eight received the same sentence. McArdle is the only suspect so far to plead no contest.
Previously part of Hain Celestial's Hain Pure Protein segment, Plainville Farms was acquired in 2019 by a then-new investor group called Plainville Brands LLC.
Plainville Farms, according to the WATTPoultry.com Top Poultry Companies Database, processed 90 million pounds of live turkeys during the past year. It ranks as the 15th largest turkey company in the United States.