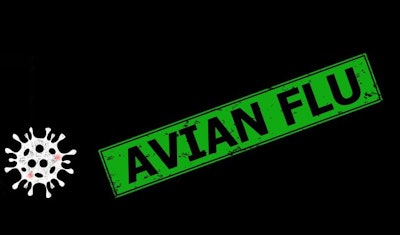 (Trend Design | Bigstock)
The presence of highly pathogenic avian influenza (HPAI) has been confirmed in a flock of commercial layer chickens in Cecil County, Maryland , the United States Department of Agriculture's (USDA) Animal and Plant Health Inspection Service (APHIS) and the Maryland Department of Agriculture (MDA) announced on March 5.
Samples from the flock were tested at the University of Delaware's Allen Laboratory, part of the National Animal Health Laboratory Network, and confirmed at the APHIS National Veterinary Services Laboratories (NVSL) in Ames, Iowa.
APHIS is working closely with state animal health officials in Maryland on a joint incident response, and additional surveillance and testing is being conducted in areas around the affected flock. The affected premises has been quarantined, and birds on the property are being depopulated to prevent the spread of the disease.
All poultry growers, operators, and owners, including those who manage backyard flocks, must remain vigilant," Maryland Agriculture Secretary Joe Bartenfelder stated. "MDA, USDA and other partner agencies are working diligently to address and localize the situation, including quarantining and testing nearby flocks."
This is the first case of HPAI to be reported in Maryland, and the second layer flock in the United States for the virus to be confirmed. The first case was confirmed in New Castle County, Delaware, which is directly east of Cecil County. Cecil County is Maryland's most northeastern county.
The size of the Maryland flock has not yet been disclosed, but the Delaware case involved 1,146,937 birds.
So far in 2022, HPAI has been confirmed in commercial poultry six states: Maryland, Delaware, Missouri, Kentucky, Indiana and South Dakota. In addition to the two layer flocks, the virus has been confirmed in two commercial broiler flocks, seven commercial turkey flocks and one mixed species flock.
View our continuing coverage of the global avian influenza situation.