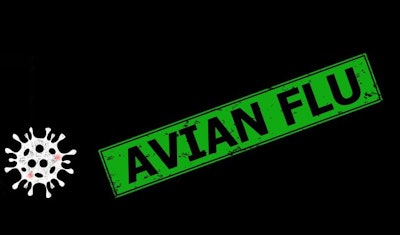 (Trend Design | Bigstock)
Mississippi has had its first confirmed case of highly pathogenic avian influenza (HPAI) in a commercial poultry flock, with a broiler breeder flock affected.
The case was reported on November 5 by the United States Department of Agriculture's (USDA) Animal and Plant Health Inspection Service (APHIS) and the Mississippi Board of Animal Health (MBAH).
The agencies identified the affected flock as a commercial breeder chicken flock in Lawrence County, but neither agency at first specified whether they were broiler breeders or layer breeders. Two days later, APHIS verified that it was a broiler breeder flock and 34,900 birds were in the flock.
According to APHIS, samples from the flock were tested at the Mississippi Veterinary Research & Diagnostic Laboratory, part of the National Animal Health Laboratory Network, and confirmed at the APHIS National Veterinary Services Laboratories in Ames, Iowa.
"The state veterinarian has quarantined the affected premises, and birds on the property have been depopulated to prevent the spread of the disease. Birds from the flock have not entered the food system. The MBAH is working closely with federal animal health officials on a joint incident response. The MBAH is actively working with the industry to increase monitoring of flocks statewide," MBAH stated.
Prior to this case, no commercial flocks or even backyard flocks in Mississippi had tested positive for HPAI this year. According to MBAH, the only case in the state so far was in a wild bird. In October, American blue-winged teal tested positive with HPAI in Issaquena County. After that detection, the poultry industry was notified and put on high alert to increase biosecurity and surveillance for HPAI.
Avian influenza in Pennsylvania
APHIS also reported that HPAI was confirmed two commercial meat turkey flocks in Lehigh County, Pennsylvania. One case, which included 28,500 turkeys, was confirmed on October 3. The other case, with 14,500 birds affected, was confirmed the following day.
These are Lehigh County's only two HPAI cases in 2022, but Pennsylvania has now had 21 commercial flocks affected this year, claiming nearly 4.3 million birds.
Avian influenza in Canada
Two additional cases of HPAI were also detected in Canada. The Canadian Food Inspection Agency reported that commercial poultry flocks in Lethbridge County, Alberta, and Rouville, Quebec, were the latest to be affected, with those cases being confirmed on November 3 and November 5, respectively.
Specific information about the number of birds involved or what type of commercial poultry operations those were has not yet been disclosed.
This is Lethbridge County's second case and Rouville's third.
To learn more about HPAI cases in commercial poultry flocks in the United States and Canada, see an interactive map on WATTPoultry.com.
Read our ongoing coverage of the global avian influenza outbreak.