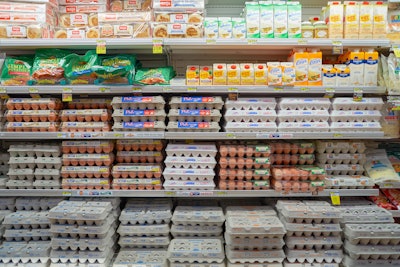 TEA | BigStockPhoto.com
Vital Farms reported 2023 third quarter net revenue of US$110.4 million, an increase of 20% compared to the same period in 2022, in its recent financial results review.
The 20% increase was attributed to higher egg prices and volume growth of 13% to supply its newly gained retail customers.
According to Russell Diez-Canseco, Vital Farms' President and CEO, Vital plans to encourage demand by gaining more new retail partners and driving household penetration growth through marketing.
The quarter, which ended on September 24, 2023, also saw a net income of US$4.5 million, compared to US$0.7 million in the prior year quarter, and a gross profit of US$36.7 million, compared to $29.5 million in the same quarter last year.
The increase in net income was primarily due to higher sales and the improved gross profit, partially offset by increased marketing spend and higher employee-related expenses. The increase in gross profit was mainly attributed to higher sales and increased pricing across the producer's offerings. However, higher input, packaging and marketing costs in the producer's shell egg sector offset growth.
Thilo Wrede, Vital Farms Chief Financial Officer, added: "Even though we have begun to lap the top-line benefits that we saw due to commodity egg supply constraints as a result of avian influenza, we are delivering double-digit volume growth – a testament to the strength of our brand. Additionally, while we are judiciously managing prices, we continue to gain share and expand our profit margins."
Vital Farms is working to increase household penetration
In March 2023, the producer announced a partnership with food distribution company Dot Foods.
This allowed select Vital Farms' eggs to be available in all 50 U.S. states through Dot Foods network of 5,200 distributors. Dot Foods distributes three of the egg producer's products including bulk cases of 180 shell eggs, 20-pound bags of liquid eggs and hard-boiled eggs in a grab-and-go 2-count package.
Through the partnership, Vital said it hopes to get its products to additional foodservice operators, brunch and family-owned restaurants and smaller chains.