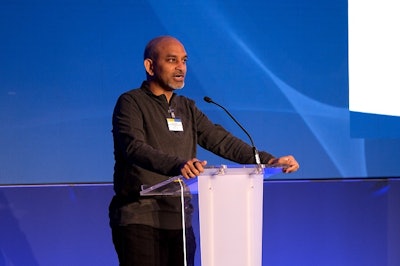 Membership organization the International Egg Commission (IEC) is now accepting applications for its new Vision 365 Egg Innovation Award that will recognize organizations that push boundaries to create innovative food products that add value to eggs.
The award was launched at the 2023 IEC Business Conference in Barcelona, Spain, and will be presented during the IEC Global Leadership Conference in September this year.
Entries for the new international award can be submitted for any food product in which the main ingredient is natural layer eggs. The submission should include new product ideas or an alternative interpretation of an original product.
To enter, the IEC is asking companies to share a link to their product website, a company logo and one high-resolution image of the product by August 11, 2023. Submissions are being accepted via email to: info@internationalegg.com.
Chairman of the IEC's global initiative Vision 365 Suresh Chitturi stated: "We have a fantastic product which is both nutritious and sustainable to produce, and Vision 365 was established to increase egg consumption globally. One way we can do this is through the development of innovative products which encourage consumers to eat eggs at alternative meal occasions."
"I am delighted that the IEC is launching this brand-new award to recognize innovative food products which add value to eggs and support increased egg consumption. This is a fantastic opportunity to raise the profile of your business and promote your product. I look forward to showcasing products which are leading change within our industry."
More information on the award can be found on the IEC's website.
What is Vision 365?
In February 2022, the IEC launched a global initiative titled "Vision 365" to grow eggs' reputation on an international scale.
Vision 365 is a decade-long plan that is intended to increase global average egg consumption to 365 eggs per person each year, or one egg per day.
To support the initiative, the IEC created a video that displays the strengths of the industry and highlighted scientific facts about eggs that proves them to be an essential health food.