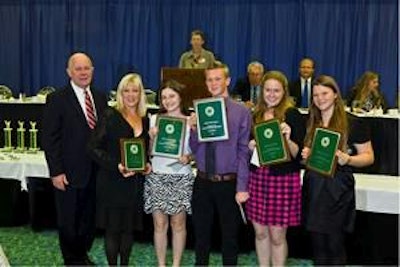 At the recent 2010 National 4-H Poultry & Egg Conference at the Kentucky Fair and Exposition in Louisville, Ky., U.S. Poultry & Egg Association presented awards in five competitive events. This year's national conference hosted 144 senior 4-H'ers representing 22 states, who participated as teams or individuals in the various events.
The annual conference allows members of 4-H groups from all over the country to compete in educational events that help them learn to formulate and defend decisions, speak publicly and expand their poultry-related skills.
The conference was funded through various individuals, companies and commodity organizations. Thirty-three donors and sponsors contributed to the conference, with USPOULTRY sponsoring the banquet.