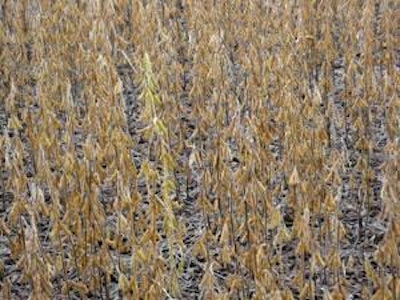 U.S. corn futures hit an 11-week high and soybeans reached their highest prices since February on continuing speculation of eroding yields due to continued drought, particularly in the Midwest, according to reports.
Corn futures for December delivery hit $7.79 on Aug. 29, the highest for the most-active contract since June 9. Prices are up 77% in the past year, including 15% in August. Soybean futures for November delivery reached $14.54 on Aug. 29, the highest for a most-active contract since Feb. 10. "The fear is that supply is falling faster than demand," said Don Roose, the president of U.S. Commodities Inc. "Oppressive heat in July damaged crops, and now the dry weather is further reducing yields."
The first two weeks of September call for less rain than normal from Nebraska to Indiana, leaving roughly one-third of the main growing areas in the Midwest too dry, according to Commodity Weather Group LLC.