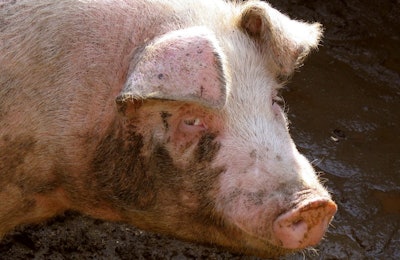 Competitive power and market position are pivotal to success in the changing European pork industry, Rabobank stated in its recent report The EU Pork Industry: Competitive Power is Key.
In the report, Albert Vernooij, Rabobank animal protein analyst, stated that there will be few opportunities for margin improvement in the coming years, so pork processors need to take five key success factors into account in order to strengthen their position in the industry:
1. Cost competitiveness
2. Sourcing
3. Efficiency
4. Market approach
5. Client access
Vernooij notes that the focus of pork processors should be on reducing cost price via targeted, efficiency-improving investments in connecting activities or a merger or sale to strengthen the competitive position.
Faced with a decline in pork production in the European Union (EU) from 2017, Rabobank analysts say the decline was triggered by higher pork prices due to feed cost increases and trading down to less expensive proteins because of the economic crisis.
"The rapid growth of the discount channel across Europe has increased retail competition and resulted in strong price pressure and squeezed margins for EU pork processors," said Vernooij. "However, not all processors have suffered; a clear difference between outperforming and underperforming companies has developed. Outperforming processors have been able to stabilize margins through highly efficient production processes and cost price leadership."