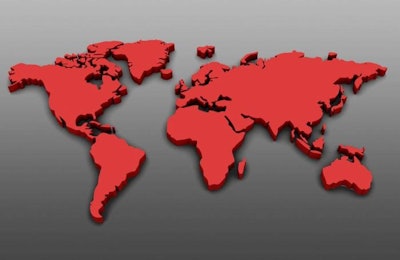 Novus International Inc.'s 2014 Sustainability Report, released this fall, analyzes the company's comprehensive social, environmental and economic sustainability program.
The report follows the company's sustainability framework key focus areas, which include customer productivity and profitability, supply chain efficiency, human health and nutrition, sustainable animal agriculture, and engaged and empowered employees.
"Sustainability provides a sense of purpose for Novus, and for that matter, all members of the food production supply chain," Jake Piel, Novus sustainability manager, told WATTAgNet in an email interview. "We are all interconnected and trying to figure out how to feed billions of people around the world. This is an immense challenge for today's food producers. To be a part of the solution gives Novus purpose."
Highlights of the 2014 report include:
The launch of an engagement platform, Novus Forum, for conducting customer-centric events around the world.
The reduction of energy and greenhouse gas emission intensity, each by 5 percent, at the company's production facilities.
"Sustainability means different things to different people, but everyone can impact it. Novus is addressing this challenge head on and defining how our people prioritize sustainability," Piel said. "Every Novus employee has an impact on the company's mission to make a clear difference in sustainably meeting the growing global need for nutrition and health."
Piel said Novus' sustainability policies are in line with those of its customers.
"If it is not sustainable for our customers, then it is not sustainable for Novus," he said. "Every day, consumers ask new questions about where their food comes from, how it is produced, and what health benefits it provides. Those requests ripple through the supply chain, influencing restaurants and grocery outlets, animal husbandry practices and even nutrition. The policies and focus areas of our company must align with our customers' needs in order to answer these questions."
In 2015, Piel said, Novus joined The Sustainability Consortium, a global organization dedicated to improving the sustainability of consumer products.
"As a member of the Food, Beverage & Agriculture working group, Novus joins other members of the supply chain to develop tools which address product sustainability at all levels. This ensures that issues are solved in a way that addresses sustainability issues at all levels, including our customers and beyond," Piel said.
In 2014, Novus participated in the Specialty Feed Ingredients Sustainability (SFIS) project. The SFIS project brings together companies and associations dedicated to reducing the environmental impact of livestock through innovative specialty feed ingredients. Overall results of the study showed the use of SFIs in animal diets reduces the consumption of basic feed ingredients as compared to not feeding SFIs. This leads to clear reductions of the global warming potential, as well as the eutrophication and acidification potential of livestock production.
Feeding the world by 2050
By 2050, there will be more than 9 billion people on the planet. This population growth of 3 billion people in three decades presents the challenge of producing more food without using more resources. The ENOUGH Movement, a global community working together to ensure that those people have access to nutritious, affordable food, highlights sustainable practices as one way to achieve this goal.
"The ENOUGH Movement is a great example of organizations coming together for a shared vision. We need more of this. Providing food security and the opportunity for communities to thrive around the world is an obligation all organizations should embrace," Piel said.
Innovation is also one of the key points of the ENOUGH Movement, and something Piel highlighted as well.
"Innovation is key to reaching the goal of feeding 9 billion people by 2050. Suppliers and producers alike must bring new thinking to the table, figuring out how to adapt our food production system to the demands of the 2050 consumer," he said. "We must do things differently. We must do things better. … By maximizing animal health with nutritional feed ingredients, producers can deliver more wholesome and affordable food to consumers. Truly innovative solutions must balance the need for both increased efficiency and environmental stewardship."