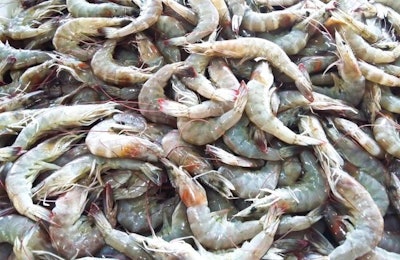 Less than a year after acquiring the majority stake in Alimentsa, BioMar has accelerated the development of the Ecuadorian shrimp feed producer in terms of capacity as well as human capabilities. The company underlines that this is just the beginning.
"We have continued to build on the legacy of Alimentsa," said Danny Velez, who took over the position as general manager shortly after the acquisition. "It has been important for us to ensure continuity and at the same time fortifying the company in a highly competitive market."
Velez said sales volume has continued to increase since the acquisition by BioMar and the company is in the middle of a series of new investments.
"We have just commissioned a fifth production line in order to secure sufficient capacity next year," he said. "It is a relatively small investment as the new line fits into our present facilities, and thereby we expect it to be ready already early next year. Our new feed trial and development facility announced in November, is also progressing according to schedule and will be operational later this year."
He said further investments are planned for the near future in order to fulfill the strategic ambitions of the company. The current price drop for shrimp is seen as a temporary correction which should not impede investment.
"Overall global shrimp consumption continues to increase, and in terms of quality and sustainability Ecuador has the upper hand," Velez said. "China is the largest market for shrimp, but the local production in China is facing new tough environmental restrictions and this will limit the supply. At the same time the Chinese consumers become more and more demanding, so I strongly believe that the market will return to equilibrium soon."
BioMar's investment program in Ecuador is accompanied by a strengthening of the organization in Alimentsa.
"We want our customers to see the tangible benefits of becoming a part of BioMar, so especially product development and technical customer support are being reinforced, however, also other areas of the company are being strengthened while we integrate Alimentsa into BioMar," Velez said.
As a consequence, the technical director for BioMar Central America, John Tinsley, has relocated to Guayaquil in May, joining Alimentsa's research and development manager, Laurence Massaut, in a first step to build a highly competent team for feed trials and product development around the new Aquaculture Technology Centre. In addition, Andres Rivadulla has joined Alimentsa as finance manager from the multinational plastic giant BIC and several new positions are being filled out at the moment.