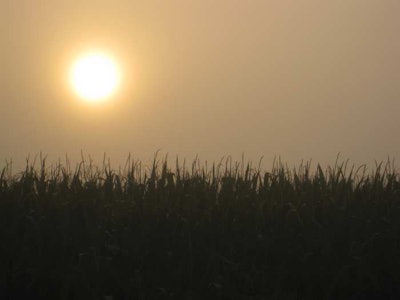 Europe is suffering from a severe heat wave (quite early in the summer, actually, and there is no indication the rest of the summer will be any different). Harvest season is expected to be warm and dry, affecting cereals and protein crops in a negative way. Less quantities are to be expected, if such predictions are to be relied upon.
The opposite is happening right now in the U.S., with heavy rains delaying and even canceling annual crops of corn and soybeans throughout the corn-soy belt in the majority of the Midwest. That also means lower yields and heavier reliance on stocks.
On the opposite side, the African swine fever virus spreading in the far East Asian continent has diminished the number of hogs that require feed. In fact, there is no indication we have reached a peak and, as such one might easily expect, even more hogs to be removed from the production equation. Thus, imports of cereals and soy products are expected to ease, reducing price pressures, at least regionally.
And, on top of everything, we see a global realignment of allegiances and trade deals that if nothing else leaves us with a bitter taste of unpredictability regarding offer and demand. Just like unpredictable weather, there is nothing we can do about it.
So, we are about to enter uncharted waters where one region might have a scarcity of cereals and protein crops, but be unable or unwilling to import them from a traditional partner, whereas another region might have a lower-than-expected demand that can create a surplus or equilibrium to another trade partner. All in all, nothing is to be taken for granted; opportunities are always bound to disasters and vice versa.