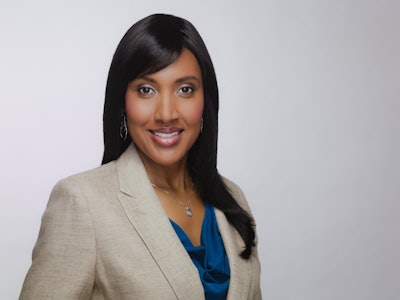 Adobe | X
While no formal announcement has yet been made, a filing with the U.S. Securities and Exchange Commission (SEC) lists Melanie Boulden as both the Prepared Foods Group president and chief growth officer (CGO) of Tyson Foods.
Boulden was initially hired as Tyson's CGO, effective February 6. However, the Prepared Foods leadership position became vacant with the resignation of Stewart Glendinning, which was effective September 14. Glendinning accepted a new job as CEO of fashion retailer Express Inc.
Following the submission of Glendinning's resignation, Tyson Foods CFO John R. Tyson said during the Barclays Global Consumer Staples Conference on September 7 that the company plans "to announce plans for leadership in Prepared Foods," but offered no more specific information.
The securities filing, dated September 20, can be found on the Tyson Foods Investor Relations webpage in the form of a Form 3, an initial statement of beneficial ownership of securities.
Tyson Foods has not yet responded to an email from WATT Global Media concerning Boulden's current duties or job titles.
At the time Boulden was hired as CGO, Tyson Foods CEO Donnie King said: "Melanie is an exceptional talent and a proven leader in growing global household brand businesses. She has the creative, operational, and financial experience to drive value creation across Tyson Foods' brand portfolio. The introduction of the new chief growth officer role will allow Melanie to develop a world-class center of excellence around brand marketing that will be critical as Tyson Foods continues to focus on future growth."
Prior to joining Tyson Foods, Boulden served as the chief marketing officer of Coca-Cola North America. Prior to that, she held marketing management positions with Reebok, Crayola, Kraft Foods and Henkel Consumer Goods. She also serves on the Adobe board of directors.
Boulden earned degrees from Iowa State University and the University of Iowa.