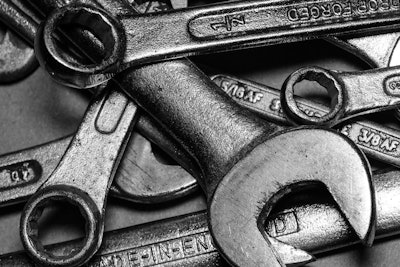 Chris Reading | Pixabay
One of the most sought areas of expertise in the poultry industry is industrial maintenance, and a recent collaborative effort between the Georgia Poultry Federation and area technical colleges has helped more workers become skilled in in that discipline.
Mike Giles, president of the Georgia Poultry Federation, spoke of that effort during the Georgia Layer Conference on September 25.
"We hear clearly from our companies that we need young people who can work with their hands and fix machines when they're broken and maintain them so that we will stay efficient in our industry," Giles said.
In the Gainesville region, two industrial maintenance classes graduated this summer, Giles said, and federation is looking to expand these training programs into other part of the state, saying, "We're working on that now and having some good progress made.
Giles said another area that is being discussed for more avenues of training is employee safety. The Georgia Poultry Federation has had conversations with other organizations like the U.S. Poultry & Egg Association about "possibly developing a program in the employee safety arena.
Engage with youth and schools
Giles said the one of the most important things in the poultry industry, or any industry for that matter, is talent, and "identifying young people who are interested in careers in the poultry industry."
Engaging youths and informing them of the career options that exist that also align with their interests and talents is a key to filling some of these industry needs, he said.
"The key to this is engaging with high schools and young people early on in their academic career, and as an association we're doing that," Giles said. "Really, the key long-term if we're going to expand this model throughout the state is companies engaging with their local high schools and technical colleges, and we the federation can be a facilitator of that. If you have any ideas, please reach out to us."