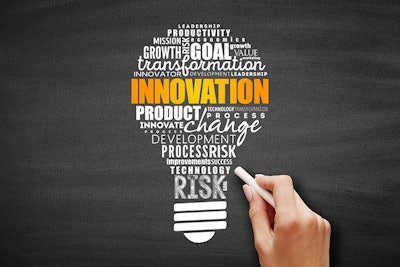 COVID-19 has changed much of how everyone is doing business, and live events in particular have had to make significant shifts in order to continue serving their audiences while keeping everyone as safe as possible. Virtual Poultry Tech Summit 2020 is taking full advantage of the latest digital events technologies to bring the Summit experience to an even larger global audience than in prior years.
Join this exclusive international gathering of industry-changing innovators, researchers, entrepreneurs, technology experts, investors and leading poultry producers at the Virtual Poultry Tech Summit on October 20-22, 2020. Attendees can expect the same groundbreaking innovation and insightful presentations that made the prior Summits well-attended, with deep dialogue on new prospective solutions. The Summit will be webcast from 9:00 a.m. to 12:00 p.m. EDT each day followed by networking sessions.
Poultry Tech Summit focuses on the transition of innovative technologies from researchers and entrepreneurs into commercial applications for the benefit of the poultry industry. This event is the only one of its kind, connecting researchers and entrepreneurs with poultry sector technology experts, financiers, venture capitalists and producers looking for new projects and investments to fund.
The 2020 Virtual Poultry Tech Summit will feature innovations for:
Improving broiler management with automated analysis of bird sounds
Using video imaging to estimate broiler weights
Automated chick handling, sexing and vaccination
Probiotics which prevent necrotic enteritis
In vivo testing of cellular and tissue immune response in feathers
Model for testing impact of feed interventions on broiler growth
Enhanced immersive chilling system for poultry carcasses
Blockchain's role in traceability and how it can be enhanced
In depth presentations will explore technologies for:
Correlating video of bird movements in the house with production data and processing outcomes
How wearable sensors can be used to train processing line employees to improve performance and safety while reducing turnover
On farm blood testing to improve bird health and performance
Expert panels will discuss:
Antifragility – Gordon Butland, director, G&S Agriconsultants; Osler Desouzart, CEO, OD Consulting; and Philip Wilkinson, former Executive Director for 2 Sisters Food Group and Ingham's will discuss technologies that poultry integrators can use to thrive during and after the COVID-19 pandemic.
New frontiers – Gary McMurray, associate director, Georgia Tech Research institute; Dr. Scott Carter, VP, Microbials Business at Phibro Animal Health; and David Speller, founder, OPTifarm will identify and discuss the transformational technologies of the future.
Protein 2030 – Paul Aho, economist, Poultry Perspective; Paul Cuatrecasas, founder, Aquaa Partners; and Richard Kottmeyer, global food, agriculture and beverage leader, FTI Consulting; will highlight the consumer, technology and macroeconomic trends that will shape the competitive landscape for center of the plate protein markets going forward.
Supply chain perspective – Executives from poultry meat and egg companies and a major retailer discuss opportunities and challenges for technology providers to tackle. Panelists will be announced soon.
Registration for the Virtual Poultry Tech Summit will be launched in July.