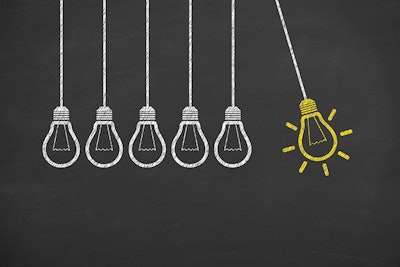 Artificial intelligence is a powerful tool that could help poultry produces improve efficiency and address welfare and health challenges.
"I consider artificial intelligence to be one of the most important changes and improvements that the poultry industry will see this decade. The industry has gone through some very important milestones, like improvements to genetics and health treatments, the nipple drinker and others, that have advanced the way birds are raised. I believe artificial intelligence will be the next big breakthrough," explained Simon Cohen, the chief marketing and sales office for M-Tech Systems USA LLC.
"The algorithms that are used for many of these models have been around for 40 years. Advancements in cloud computing and hardware have made artificial intelligence easier to use and more cost-effective for the poultry industry."
Cohen is one of the many experts scheduled to speak at the Virtual Poultry Tech Summit, scheduled for October 20-22, 2020. This one-of-a-kind online event facilitates the transition of innovation technologies from researchers and entrepreneurs into commercial applications for the benefit of the poultry industry. Make plans to attend and take a look at the future of the industry.
Registration for the 2020 Virtual Poultry Tech Summit is now open.
Overwhelmed with data
Experts estimate that the average farm with generate more than 4.1 million data points collected with sensors and other digital technologies by the year 2050. Artificial intelligence can help distill and analyze this information to help optimize production.
"Artificial intelligence helps simplify the overwhelming amount of data we are presented with these days. It can show us which poultry houses need our attention, which can help poultry producers be proactive as opposed to reactive," Cohen said.
"There are many applications for artificial intelligence, not just in poultry production, but throughout the entire supply chain. It's really all about finding questions that have never been asked and finding answers that have never been able to be answered. I think it's important that people embrace artificial intelligence. It's coming. It's here and it's going to help tremendously."
Like what you just read? Sign up now for free to receive the Poultry Future Newsletter.