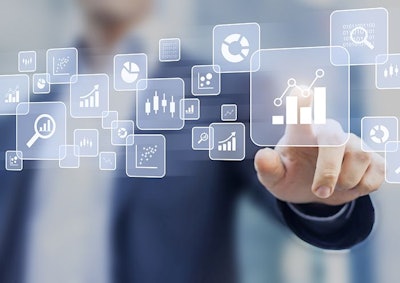 Automated data collection is taking hold in the poultry industry, according to the results of a new survey of poultry producers.
In the fourth quarter of 2020, a majority of respondents to the WATT/Rennier Poultry Confidence Index said they are automating their collection of data from their poultry operations.
As part of the quarterly survey, WATT Global Media asked additional questions about the state of the poultry industry as well as emerging trends, technologies and challenges. This blog post reflects the results of the supplemental questions included in the fourth quarter survey conducted in November 2020. The next installment of Dr. Greg Rennier's column reflecting the results of the survey will be published in the January 2021 issue of WATT PoultryUSA.
Advances in data collection and house management
In October 2020, WATT Global Media hosted the Virtual Poultry Tech Summit 2020. The event highlighted advances in technology affecting broiler and turkey management from the egg to the table.
While there are constant advances in computing power and the price of processing power continues to decrease, there are questions over whether the industry will adopt new technologies at the farm level.
We asked, "What kind of data are you collecting automatically and uploading to a central database in your poultry operation: (Please select all that apply)"
40% responded, "Individual house temperatures."
40% responded, "Feed usage."
38% responded, "Water usage by house."
38% responded, "On farm bird weights."
31% responded, "House lighting programs."
24% responded, "Fan and cool pad usage (if applicable)."
9% responded, "Visual data from in-house cameras."
51% responded, "Not applicable"
We asked, "Is your data collection automated"
59% responded, "Yes."
41% responded, "No."
Skepticism toward robotics
Adoption of poultry house robots lags far behind data automation and a majority of respondents said they are not currently interested in employing a robot to rove the poultry house.
We asked, "Are you currently using any kind of robotic device in your live production environment?"
85% responded, "No."
15% responded, "Yes."
We asked, "Are you interested in the device, researching it or planning on using one in the future?"
54% responded, "No."
46% responded, "Yes."
We asked, "What kind of activities do you think a poultry robot could perform in your operation: (Please select all that apply)"
67% responded, "Stimulating bird movement."
67% responded, "Sampling air quality."
65% responded, "Collecting ammonia data."
63% responded, "Collecting temperature readings."
63% responded, "Collecting litter moisture readings."
54% responded, "Locating and collecting mortality."
52% responded, "Litter tilling."
15% responded, "Not applicable."