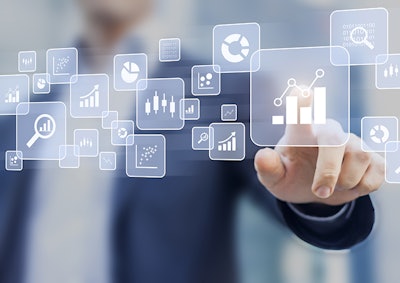 Traditional approaches to poultry production are no longer sufficient to meet growing demand and address societal concerns about animal welfare and sustainability. Digitalization is now viewed as the next big thing for poultry production.
"Now, we can see what our farm environment is in a mobile device," Kalyn Walker, North American business development manager, precision livestock farming, Evonik, stated during the Poultry Tech Webinar Series.
"We can look at our cell phone, we can look at our computer and we can see at any given time what is going on inside of our barns and around our chickens."
Digitalization combines data-based production management, non-invasive health monitoring and analytical dosing/handling to help optimize feed composition and improve poultry performance and health management.
A comprehensive precision farming approach to poultry production can help overcome less effective isolated solutions. It begins with data sources and moves into software, biostatistics and smart algorithms, alongside the expertise and know how regarding a specific poultry house or facility.
Data optimization on the poultry farm
"Data collection on the farm can mean something or it can mean nothing," Walker noted.
For example, a random data point on a chart might reflect the environment in the house, the external environment or gallons drank in a day. Therefore, to truly use data on the poultry farm correctly, it must be defined first to use insights, make connections and truly have an impact on poultry productivity. Did the birds drink more water because of higher temperatures inside or outside the house?
"All of this comes together to give us a deeper understanding of the problem," she added. "With that knowledge, we can impact on the productivity of our birds."
What's coming next
For more on the technologies set to advance the poultry industry, join industry-changing innovators, researchers, entrepreneurs, technology experts, investors and leading poultry producers at the Poultry Tech Webinar Series, scheduled for November 2, 4, 10, 11, 17, 30 and December 2.
During the webinar series, industry experts will preview what's coming next – from prospective solutions to developing technology – for the poultry industry.
This webinar series is proudly sponsored by: Arm & Hammer, Aviagen, Baader, Boehringer Ingelheim, Cargill, Ceva, Chore-Time, Cobb, Evonik, Marel, Phibro Animal Health, Staubli and Zoetis.
Visit our website for more details on the webinar series, topics and speakers.
Register for free today and join us for a glimpse at the future of the poultry industry.