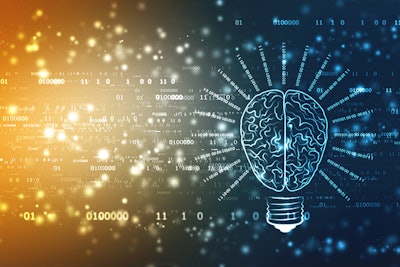 blackboard | Bigstock.com
Wing Zone's newest franchisee is Wavemaker Labs, the technology incubator that launched the autonomous robotic chicken wing fryer, Flippy Wings. The partnership plans to open 20 units focused on end-to-end automation in chicken foodservice in Southern California.
"At Wing Zone, we live by the motto 'flavor really fast,' and this partnership will help us deliver on that promise to our customers," said David Bloom, chief development and operating officer of Wing Zone.
"Bringing in an innovation juggernaut like Wavemaker Labs to not only establish a one-of-a-kind franchisee but also help expand the use of tech and automation within our company is a huge step for us in our quest to create the franchise of the future.
Wing Zone, a fast-casual restaurant for made-to-order, authentic buffalo wings, offers a variety of proprietary flavors and sauces for its wing. The fast casual chicken wing brand was acquired in 2021 by Capriotti's Sandwich Shop.
Automating chicken foodservice
The first location of the collaboration, Wing Zone Labs, will open later this year.
Initial restaurants will deploy Flippy Wings, an autonomous robot chef that uses artificial intelligence (AI) and image recognition to identify the food items that need to be cooked once an order is placed. The robotics fryer can then pick up the food, cook it and place the food into a hot holding area.
This can free up back-of-house staff to focus on the preparation of other items and improving worker safety through the elimination of hot touch points and decreased oil spillage.
In addition to benefitting workers, Flippy Wings, created by Miso Robotics, could increase production speeds by 10-20%, the company said.
"Partnering closely with Wing Zone is a huge opportunity to be part of an incredible brand and showcase our technology at scale," said Kevin Morris, president of Wavemaker Labs and CFO of Miso Robotics.
"We're excited to help the brand maximize its output and customer experience. As a franchisee, we will also be able to evaluate and test new software and hardware in real restaurant environments to seamlessly integrate across locations."
Additional automation is planned for future Wing Zone Labs locations "in order to give customers a truly tech-forward experience," according to the press release. The collaboration will be primarily funded through a crowdfunding campaign.
Chicken foodservice moves toward a tech-forward experience
A growing number of chicken foodservice brands have embraced technology – from autonomous robots to virtual kitchens to the metaverse to advances in ordering technologies – to drive engagement with consumers.
"It can take some stress off the staff, especially when we're all in a situation where staffing is definitely tough," noted Kelley Bailie Fechner, director, customer solutions, Datassential.
Fechner will highlight the technologies and trends ready to shape the future of chicken foodservice in 2022 and beyond.at the 2022 Chicken Marketing Summit.
The 2022 Chicken Marketing Summit will be held at Chateau Elan in Braselton, Georgia on July 25-27. Serving a unique cross section of the chicken supply chain, Chicken Marketing Summit explores issues and trends in food marketing and consumer chicken consumption patterns and purchasing behavior.
NEW FOR 2022: Submit your free nomination for Chicken Marketer of the Year.
For more information and to attend, visit: www.wattglobalmedia.com/chickenmarketingsummit/.