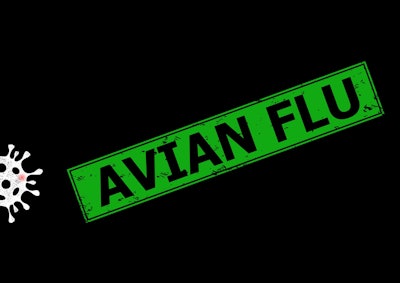 Trend Design | Bigstock
A commercial laying hen operation in Wright County, Minnesota, was hit by highly pathogenic avian influenza, resulting in more bird losses than any other HPAI case so far this fall.
According to a report from the United States Department of Agriculture (USDA) Animal and Plant Health Inspection Service (APHIS), the presence of the virus was confirmed in a flock in Wright County, where 940,000 hens were housed.
This is Minnesota's 11th farm to be affected by HPAI this fall, but the first layer flock. In fact, according to APHIS, this is the first case of HPAI in a layer flock of 2023. The last time a layer operation was struck was December 20, 2022. In that instance, 239,700 hens in Weld County, Colorado, were affected.
So far during the 2022-23 HPAI outbreak, Minnesota has had more flocks affected than any other state at 92.
Another South Dakota turkey operation struck
APHIS also reported another confirmed detection of HPAI in South Dakota, with a flock of commercial turkey breeder hens in McPherson County affected. There were 26,800 hens in the flock.
This situation was also confirmed on November 3.
So far in 2023, South Dakota has lost 10 commercial turkey flocks to HPAI, but this is the first instance of the virus striking a turkey breeder operation. A commercial upland gamebird operation in South Dakota was also affected by HPAI in March.
South Dakota ranks second nationally among states with confirmed cases of HPAI during the 2022-23 outbreak. The McPherson County flock was South Dakota's 72nd to be affected.
Four more Canadian farms hit by HPAI
The Canadian Food Inspection Agency (CFIA) reported that four more premises have been affected by HPAI.
Three of those are in British Columbia and one is in Saskatchewan. Of the British Columbia cases, the virus has been confirmed to exist in commercial poultry flocks at a farm in each of the following locations: Abbotsford, Chilliwack and Langley Township.
Since HPAI cases started to pick back up in September, five farms in Chilliwack have been affected and two in Abbotsford have been affected. This is Langley Township's first confirmed case since December 20, 2022.
The new case in Saskatchewan is in Rosthern – a first for that rural municipality.
Information concerning the type of birds involved or the size of the affected flocks has not yet been released by CFIA.
WOAH releases new information on Canadian cases
The World Organisation for Animal Health (WOAH) released additional information on four previously reported instances of HPAI in Canada.
A case confirmed in Chilliwack on October 20 involved a flock of 16,400 commercial laying hens. Also in Chilliwack, a case confirmed on October 24 involved 13,467 commercial broilers. A case reported in Abbotsford on October 25 involved a commercial broiler and layer breeder farm, involving 15,300 chickens.
An earlier reported case in Athabasca County, Alberta, confirmed on October 23, involved a commercial meat turkey operation, with 59,202 birds involved.
View our continuing coverage of the global avian influenza situation.
To learn more about HPAI cases in commercial poultry flocks in the United States, Mexico and Canada, see an interactive map on WATTPoultry.com.