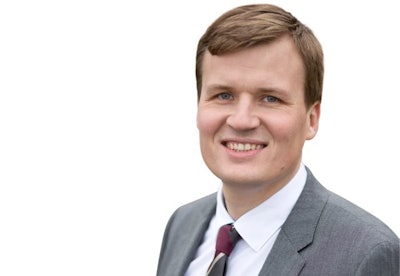 Scandi Standard
With improvements in its businesses in the Nordic countries and Ireland showing as increases in the latest quarterly earnings figures, chicken processing group Scandi Standard is now able to look beyond its long-running turnaround business strategy and to prepare for the future.
For Sweden-based Scandi Standard, earnings during the most recent quarter continued to improve year-on-year.
While some elements of the group's "turnaround" program are set to continue, Managing Director and CEO Jonas Tunestål said that these improvements allow him to change focus to strategies and processes that will create value for Scandi Standard in the long term. He said that, with more operational control, robust financing, and a strong position in the market, the group is in a good position to achieve these goals.
For the second quarter (April to June of 2023), net sales were 7% higher year-on-year at more than 3.41 billion Swedish krona (SEK; US$307 million). At SEK121 million, operating income (expressed as Earnings Before Interest and Taxes, EBIT) for the period was not far short of twice the figure reported for the same three months of 2022. This helped to boost EBIT margin by 2.2 percentage points to 3.5% for the latest quarter.
Following on from a strong performance for the first three months of the current fiscal year, Scandi Standards results for the first half of the 2023 year show a 10% increase in net sales. At almost SEK6.70 billion, these were up 10% year-on-year.
Meanwhile, six-month EBIT was reported at SEK213 million, with a margin of 3.2%. For the same period of last year, these figures were SEK79 million, and 1.3%, respectively.
Group's results by business segment
For each of its three business units, Scandi Standard report improvements in operating income in the most recent quarter.
For the Ready-to-cook (RTC) operation, sales were up 13% year-on-year at just under SEK2.50 billion for the second quarter. Meanwhile, operating income was SEK48 million – a significant improvement from the negative figure of SEK16 million at the same point last year. This was achieved despite lower export prices, according to Tunestål, and it allowed the group to raise slaughter volume by 5% without sacrificing profit.
Following a prolonged period of rising prices in 2022 and early 2023, the CEO reported that feed costs stabilized during the last quarter, and other inputs have started a downward price trend.
Despite selling less in volume terms over the past quarter, net sales by the group's ready-to-eat (RTE) operations were up by 3% to SEK774 million for the April-June period compared with the same quarter of 2022. Operating income increased by SEK8 million to SEK59 million. Earnings for the RTE business were increased by SEK11 million as the result of an insurance indemnity payment linked to damage from a fire at the company's plant in Farre, Denmark in April of last year.
Tunestål reported that future sales will be adversely impacted by the ending of an agreement with one large customer. However, he expressed confidence that these sales will be gradually replaced by new and more profitable business over the coming months.
In the meantime, upgrading and expansion are being undertaken at the RTE plant in Farre, and capacity is also being increase in Norway.
Scandi Standard's third business — Other/Ingredients — focuses on utilizing the whole bird and on adding value to products. These activities generated operating income of SEK24 million during the most quarter. In 2022, the figure for the corresponding period was SEK18 million. While the group will continue its commitment to this business, it says that international market prices for these products have begun to fall back to levels seen at the end of 2021.
As part of its financial reporting Scandi Standard includes its performance on feed efficiency. For the quarter and six-month periods just ended, this figure is 1.50 unchanged from the year-earlier reported performance.
More on Scandi Standard
With annual slaughterings of 178 million birds, Scandi Standard is among the top 15 poultry companies in Europe, according to WATTPoultry.com's Top Poultry Companies survey.
Scandi Standard is a leading producer of chilled, frozen and ready-made chicken products in the Nordic region and Ireland. In Norway, it also produces and sells eggs. Its brands include Den Stolte Hane, Kronfågel, Manor Farm, and Naapurin Maalaiskana. The group sells to the retail, food-service and food industry sectors, and its products are exported to more than 40 countries.
Since the results for the last quarter were reported, the group has divested its majority share in Rokkedahl Food. This firm operated one chicken processing plant in Denmark, and sold products under the Danpro brand. This divestment aimed to reduce production complexity for Scandi Standard, as well as free up resources to focus on the ongoing turnaround process of the group's RTC business in Denmark.
In recent months, the group confirmed its commitment to halving its carbon dioxide emissions. Goals that the firm set on the climatic impacts of its business were validated in June.
Around the same time, Scandi Standard's CFO resigned. However, Julia Lagerqvist undertook to remain in post to ensure a smooth handover to her successor.