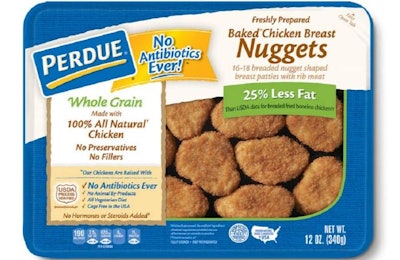 Perdue Farms was put in a position to where it had to defend itself after a U.S. senator, also named Perdue, made comments that were deemed disrespectful to fellow senator and vice presidential candidate Kamala Harris.
While speaking at a political rally on October 16, Sen. David Perdue, R-Georgia, made remarks about Harris, D-California, and in the process mispronounced her first name. "KAH'-mah-lah? Kah-MAH'-lah? Kamala-mala-mala? I don't know. Whatever," the senator said.
That comment, while drawing laughter from the Republican audience, was not so much appreciated by others. Some called it disrespectful, while others even claimed it was a racist comment, since Harris' ethnic background is different than Perdue's.
Along with the outrage on social media came statements of boycott of products from Perdue Farms, the fourth largest broiler company and seventh largest turkey company in the United States.
The problem with this is that Perdue Farms and Sen. Perdue are not affiliated. And spokespeople for the poultry company had to devote a significant amount of time clarifying that.
I don't know if Sen. Perdue or anyone from his staff apologized to Perdue Farms, but I hope that someone has.
However, you can pretty well be assured that the senator has not apologized to his colleague from the other side of the political aisle. What happened instead was a denial of the Republican senator doing it deliberately.
John Burke, a spokesman for David Perdue's campaign, tweeted that he "simply mispronounced Senator Harris' name, and he didn't mean anything by it."
Maybe he didn't mean to be racist, as some have said, but it would be difficult to believe that it was just a simple mispronunciation. Had it been unintentional, I think he would have either kept speaking and glossed over his mistake, or else said, "excuse me, I mean (the proper pronunciation)."
Sen. Amy Klobuchar, D-Minnesota, was among those that didn't buy Burke's claim.
"He knows her name. There are only 100 of us (senators)," Klobuchar tweeted.
There's also the fact that television personality Tucker Carlson, who has a well-earned reputation for provoking anti-Democratic party sentiment, several months ago also improperly pronounced her name. (He was also accused of being disrespectful and racist.)
I hope that in the future that Sen. Perdue will move past the juvenile tactic of cutting someone else down or making them look insignificant in order to build up himself and like-minded individuals. I also hope that he wakes up and realizes that his inappropriate conduct can have harmful effects for innocent entities like Perdue Farms.