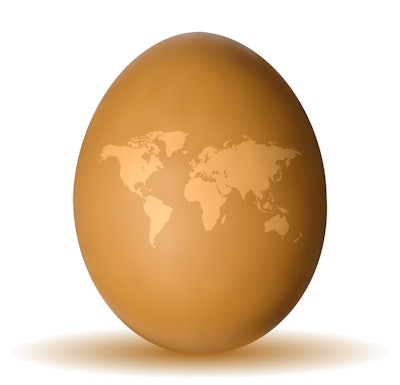 Mahesh Patil - Fotolia
Many factors play a role in the shift of layer housing to cage-free, including state law changes, future purchase pledges by major egg purchasers, consumer demand and increased layer housing costs. The shift is transforming portions of the egg industry in the U.S. and Europe. Egg producers face the difficult task of trying to match their production of eggs, whether from hens in cages or housed cage free, with the future demand for eggs produced from that type of housing system.
To help egg producers match future supply of cage-free eggs with future demand, egg purchasing companies that have made 100% cage-free egg future purchase pledges are expected to be transparent and clearly report their progress towards meeting pledge commitments.
Compassion in World Farming released its updated 2021 EggTrack Report on November 17. EggTrack reports the number of companies that have committed to going cage-free by a certain date, its progress and key findings pertaining to the egg industry's transition.
Progress to fulfilling cage-free egg purchase pledges
According to EggTrack, 156 of 219 documented companies have reported progress on cage-free commitments. Out of the 92 companies with global operations included in the report, 47 have global cage-free commitments.
In North America, 116 companies have publicly made cage-free commitments. 61% of those companies are reporting at an average of 71.43% cage-free. The reporting is measured against the national U.S. cage-free flock size of 28.6% in August 2021 (according to the USDA).
In the past year, twelve North American companies have reportedly met cage-free commitments, including B.GOOD, Caribou Coffee, Compass Group, Gelson's Markets, Arby's, Mars, Mondelēz International, Nestlé, PepsiCo, Pret A Manger, TGI Fridays, and The Fresh Market.
Some key findings
Globally over the last two years, ten commitments were made by manufacturing companies, nine were made by restaurant chains, eight were made by hospitality companies and only one was made by the retail sector.
Within each division, 8 out of 17 (47%) food service and hospitality companies, 13 out of 16 (81%) manufacturers, 3 out of 12 (25%) restaurants and 2 out of 3 (66%) retailers and meal kit companies reported against their commitments. Those who reported progress increased cage-free sourcing in the last year by an average of 10.1%.