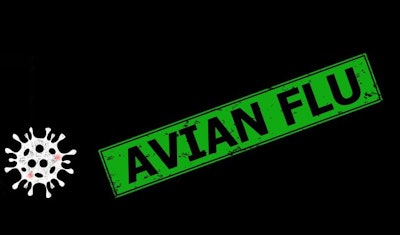 (Trend Design | Bigstock)
Ohio has had its first confirmed case of highly pathogenic avian influenza (HPAI) in a commercial poultry flock, and this particular case involved a flock of 3 million table egg laying hens.
According to the United States Department of Agriculture (USDA) Animal and Plant Health Inspection Service (APHIS) the affected flock was located in Defiance County, and the presence of HPAI was confirmed on September 3.
Prior to this case, the only other case reported in Ohio in 2022 involved a backyard flock of eight birds on March 29 in Franklin County.
On the same day HPAI was confirmed in Defiance County, the virus was also confirmed in a backyard flock in Ashland County. That flock included 640 birds. In accordance with World Organisation for Animal Health (WOAH) standards, HPAI cases in backyard poultry should not impact international poultry trade.
According to the Ohio Department of Agriculture, state officials quarantined the affected premises, and birds on the properties will be depopulated to prevent the spread of the disease. Federal and State partners are working jointly on additional surveillance and testing in areas around the affected flocks. Surveillance activities will be conducted in a 10-kilometer zone around the infected premises.
With the most recent case, the number of commercial poultry birds affected by HPAI in the United States in 2022 exceeds 43 million.
The Defiance County case came two days after HPAI was confirmed in two commercial flocks in California. One of those involved 22,900 broiler breeders in Fresno County and the other one involved 30,800 commercial turkeys.
Other recent avian influenza cases have been confirmed in commercial poultry in Minnesota, and in the Canadian province of Alberta.
So far in 2022, HPAI has been confirmed in 2022 in commercial poultry in the states of Ohio, Utah, California, Michigan, Wisconsin, Oklahoma, Minnesota, North Dakota, South Dakota, Nebraska, Kansas, Iowa, Missouri, Kentucky, Indiana, Colorado, North Carolina, Pennsylvania, Delaware and Maryland. The virus has also been found in commercial game bird operations in Texas, New York and South Dakota.
To learn more about HPAI cases in North American commercial poultry flocks, see an interactive map on WATTPoultry.com.
Read our ongoing coverage of the global avian influenza outbreak.