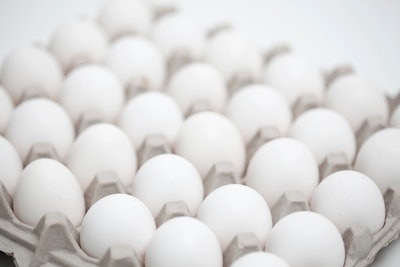 Terryfic3D | iStockPhoto.com
A recently signed agreement designed to simplify the import and export process in the U.K. is not supported by animal welfare group Royal Society for the Prevention of Cruelty (RSPCA).
The new agreement, called the Comprehensive and Progressive Agreement for Trans-Pacific Partnership (CPTPP), will reduce red tape for trade between Chile and the U.K. and help improve the business relationship between the two countries.
Additionally, according to the U.K. government, over 99% of exports between CPTPP members will have zero tariffs, with reduced tariffs on imported goods in both directions, which will benefit consumers by providing them better choice, quality and affordable of products.
The other members of the agreement include Australia, Canada, Japan, Mexico, New Zealand, Singapore, Vietnam, Peru, Malaysia, Chile and Brunei. China, Costa Rica, Ecuador and Taiwan have applied to join the CPTPP.
One of the imported goods the agreement includes is eggs and egg products. This is where the RSPCA has a qualm.
Leading up to and after the signing of the agreement, the animal welfare group has called for the U.K. government to ban the import of conventional eggs or egg products. This is because the CPTPP will allow for imports from Mexico, which utilizes battery cages for its laying hens.
David Bowles, RSPCA Head of Public Affairs, stated: "If this deal is agreed, it will not only set our own egg producers at a disadvantage, it will also directly impact RSPCA standards on laying hens, which account for over one in two eggs produced in the UK. The government is starting the gun on a race to the bottom for our animal welfare standards."
Because eggs are considered a "sensitive agricultural commodity," import tariffs on eggs and egg products to be phased out over a 10-year period, not immediately.
Providing consumers with affordable options, alongside the original and higher priced options, seems like a win for consumers. Especially since 70% of all eggs sold in the U.K. in 2022 were free range and prices are expected to continue increasing to support the more expensive practice. Additionally, pressures of high feed prices and avian influenza have hurt producer margins.
Because battery cages were banned in 2012 in the U.K., British egg producers spent time and money converting their systems away from the housing practice. Now, egg and egg products from battery cages could be available in the country again.
The question is, how will this affect the British egg industry in the long run?