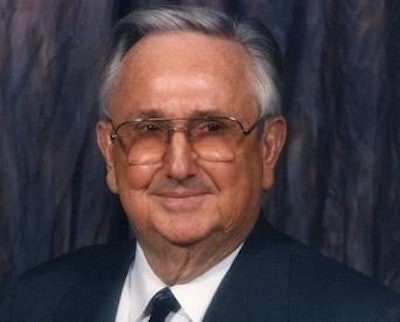 Jack England, founder of England Farms in Rison, Arkansas, has died at the age of 93. England was credited for pioneering the brokerage hatching egg business in the United States.
England in the 1970s and 1980s created and standardized a stable business protocol to connect widely dispersed suppliers of broiler hatching eggs with markets in different regions of the country experiencing a shortage of eggs. With this brokerage service, England was able to curtail the restraining effects of shifts in supply and demand, and spur the growth of the poultry industry.
England raised cattle, cotton and tomatoes before entering the poultry industry in 1955 with four chicken houses and a large flock of turkeys. Over the next decades, England's poultry companies owned and operated houses, a feed mill, a trucking fleet, and processing plants.
England's companies went on to establish markets in at least 17 other countries and regions including Canada, North Africa, South America, Europe, Mexico, the Philippines, and the Caribbean. In 1989, England landed an $11 million contract to supply the Middle East with 40 million eggs.
His accomplishments have earned him numerous awards, including inductions into the American Poultry Hall of Fame and the Arkansas Agriculture Hall of Fame. He was also a recipient of President George H.W. Bush's "E" Award for his exportation of hatching eggs worldwide.
He is survived by three children: Pamela Martin, Terri Lindquester, and Jack Ray (Jay) England Jr., who currently leads England Farms. England is also survived by nine grandchildren, four great-grandchildren, three step-grandchildren, and eight step-great-grandchildren.