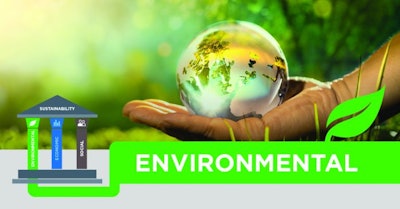 In a previous article, I made the case that doing business in a sustainable way impacts more areas of the poultry industry than one may realize. The sustainability of modern poultry breeds brings economic benefits throughout the supply chain, from producer to end consumer. This reality is now more important than ever in light of the significant increase in raw material costs around the world.
I would now like to discuss how the efficiency of today's poultry breeds has a similar positive effect on the environmental pillar of sustainability and why this is crucial to producing food for the world of today and tomorrow.
Challenge of feeding the world sustainably
The global population is growing and, by 2030, the United Nations (UN) predicts it will reach 8.5 billion people. According to the Food and Agriculture Organization (FAO), meat production must rise by 44 million metric tonnes, which means feed crop production must increase to sustain livestock.
Here is our challenge: the entire food industry currently contributes 26% of the world's annual harmful emissions, with poultry responsible for 6%. Our responsibility is to feed the world's expanding population with a quality source of nutrition, while working to continually reduce harmful production emissions.
FCR: Sustainable meat's cornerstone
Poultry is, by nature, a responsible protein, meaning that its greenhouse gas emissions are low. A study by the Organization for Economic Cooperation and Development (OECD) shows chicken has a smaller carbon footprint than any other meat-producing species, emitting only a quarter of the harmful gases.
Additionally, poultry breeding has made significant inroads toward carbon footprint reduction. A major bird selection factor and key driver of sustainability is feed conversion ratio (FCR), or the rate that birds convert feed into live weight. Year-on-year, we have seen steady improvements in FCR. A 2.5-kg broiler of today will consume 0.5 kg less feed than a bird of the same weight 15-20 years ago. In a world of limited resources and growing demand, FCR is key.
When birds have lower feed requirements, land to grow the feed is conserved. FCR improvement brought about by breeding has translated to yearly estimated land savings of about 0.656 million hectares. By way of comparison, that is twice the size of Luxembourg or Samoa. Preserving our land is important, as the land that is saved can be used to grow food crops or left as natural wildlife habitats.
Birds that consume less also produce less waste to pollute the environment. The amount of feed saved equates to a 20% reduction in nitrate and phosphate excretions, which means 15% less greenhouse gas emitted.
When birds consume less feed, they have a lower intake of water, one of our earth's most valuable resources. A 2.5-kg bird now requires 1 liter less water than 15 years ago.
Poultry – caring for people is our business