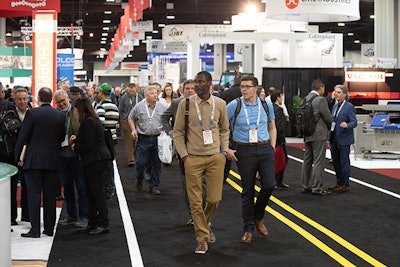 The International Production & Processing Expo (IPPE) is a prime opportunity for agrifood companies to showcase and launch new products. Here's a look at just some of the products being showcased at this year's show.
Provillus is a unique combination of yeast postbiotics and fermentation extracts, Microbiota Activating Compound technology, distinctive probiotics, and other natural bioactive compounds. These compounds work together to support overall health and growth. New research shows growth and disease resistance in the face of challenges such as coccidiosis in broilers and blackhead disease in turkeys.
Designed specifically for low moisture environments, Sterilex Ultra Step is an EPA-registered sanitizer approved to kill food pathogens such as Listeria, Escherichia coli (E. coli) and Salmonella on the floor. Sterilex Ultra Step is customized to address sanitation challenges for which routine dry cleaners and unregistered powder products (such as peroxide and dried bleach) are ineffective. Sterilex Ultra Step is based on our proprietary PerQuat chemistry, the only chemistry with products approved to remove biofilm on both public health and industrial surfaces. It consists of small blue granules, which not only help to prevent slippage but are also able to fill in small, hard-to-reach areas.
Starbar Exhalt WDG Insect Growth Regulator
Featuring two modes of application, Exhalt WDG Insect Growth Regulator protects livestock by causing a gradual reduction in insect populations and interrupting the life cycles of nuisance pests. Exhalt WDG Insect Growth Regulator is a granular product that may be applied dry or dispersed into water and applied as a liquid spray and is approved for use in and around poultry. The active ingredient, novaluron, is an IGR that provides control by interrupting the life cycles of labeled insects and causing a gradual reduction in the population of house flies, stable flies (granular applications only), dump flies and soldier flies, as well as darkling beetles, crickets and German cockroach nymphs (indoor applications only).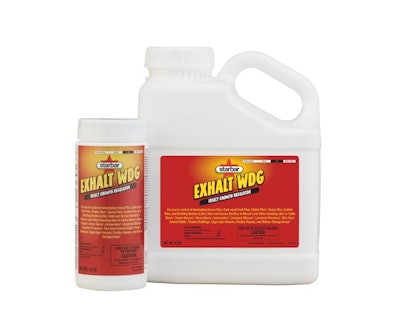 Exhalt WDG Insect Growth Regulator (Courtesy Starbar)
The Messer spiral freezers allow frozen foods to be preserved at the absolute peak of flavor, texture and appearance comparable to fresh foods. Spiral freezers offer high dependability, simple operation, easy maintenance and large freezing capacity in a small footprint that easily integrates into your process. The family of spiral freezers are configurable in a wide range of sizes.